You may think you've built a power supply for your bench. Heck, we all do. But until you check out [Denis]'s bench power supply build, you may not even know what you're missing.
[Denis]'s design is nearly entirely modular and targeted to the intermediate builder. It's built on easily available parts and through-hole components. It's got an Arduino running as the brains, so you're going to be able to hack on the code when you feel like tweaking it. But easy doesn't mean light on features. Let's walk through the build together.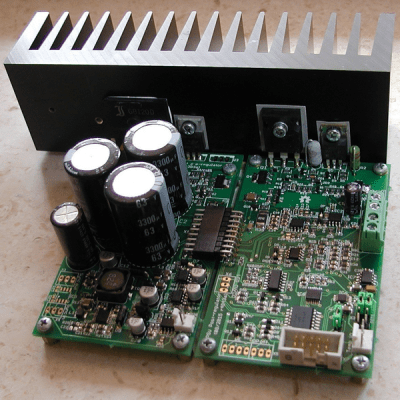 It starts off with a pre-regulator: a switching MOSFET that gets the voltage down to just a couple volts above the target value. Then it's off to the post-regulator that includes all of the fine adjustments, the DAC and ADC interfacing to the microcontroller, and some fancy features like a "down-programmer" that turns the output off extra quickly.
On the user end of things, [Denis] made a very sleek board that incorporates a TFT touchscreen for the controls, Arduino connections, and the obligatory banana plug outputs. There's opto-isolation on the SPI bus, a real-time clock, and a bunch more goodies on board. He's in his third revision of this module, and that level of refinement shows. It's even SCPI compliant, meaning you can control remotely using an industry-standard protocol.
So what would you do with a ridiculously fancy power supply under microcontroller control? Test out battery charging algorithms? Program test routines to see how your devices will work as their batteries drain out? We have no idea, but we know we want one!