Punch card data input is so 1890 US Census, right? Maybe not, if your goal is to educate kids about binary numbers and how they can encode characters. In which case, this paper clip and metal tape punch card reader might be just the thing you need.
Built as part of the educational outreach efforts of the MakeICT hackerspace, this project allows kids and adults to play with binary numbers and get some instant feedback. The reader itself is a simple affair of wood and plastic; bent paperclips make contact with a foil tape strip and LEDs show the state of the five input bits. A card is provided to students with spaces for the letters of a word that they want to input, along with a table to translate each letter into a number. Students use a paper punch to encode each character in binary. As the card is pulled through the reader, the letters are spoken by the Pi in turn and the whole word is pronounced at the end.
We'll no doubt hear quibbles with the decision not to use ASCII for the character set, but we can see the logic in keeping the number of bits to a minimum and not distracting from the learning process. What's cool about this is that it engages kids on so many levels. They learn about binary numbers, encoding systems, interfacing a computer to the real world, and if they care to delve deeper, they can learn about the code behind everything. It's a great hook into the hacking arts.
And once the kids learn a thing or two, maybe they can use this punch-card Twitter interface to tweet their new-found knowledge.
---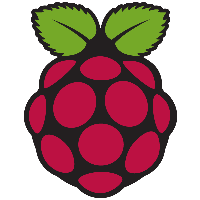 The Raspberry Pi Zero contest is presented by Hackaday and Adafruit. Prizes include Raspberry Pi Zeros from Adafruit and gift cards to The Hackaday Store!
See All the Entries || Enter Your Project Now!