The world of the subsoil is a fascinating place. Our whole ecosystem depends on its variety of fungus, bacteria and detritivore creatures that break down and decay dead matter and provide the nutrients to sustain plants that bring in the energy from the sun.
It's easy enough to study what is happening beneath the surface, just reach for a trowel. But of course, that's an imperfect technique, for it only gives a picture of a world you have destroyed, and then at best only a snapshot.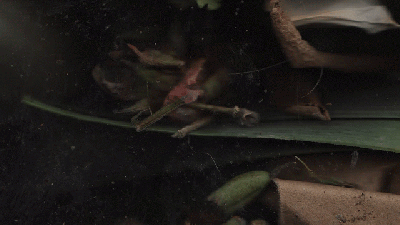 What if you could image underground, take pictures and video of the decay process and the creatures that are its engine? [Josh Williams] was curious how this could be achieved, so after early experiments with buried webcams proved unimpressive he created the Rhizotron. A flatbed scanner waterproofed for burial with plenty of silicone, and driven by a Raspberry Pi. The result was particularly successful, and though he has lost several scanners to water ingress he has collected some impressive imagery which he has posted on the project's blog. Below the break we've included one of his videos taken with the scanner in a compost bucket, in which you can see decomposition aplenty, mating millipedes, spreading fungal hyphae and much more.
It's something of a surprise to see that this is the first subsoil imaging project we've featured here at Hackaday. We've had plenty of moisture sensors, but no pictures. It's not the first flatbed scanner project though, we've featured at least one camera using one.