In this beautiful and well-documented reverse engineering feat of strength, [Eric Cohen] reverse-engineered a 1971 Singer calculator to gain control of the fabulous Nixie tubes inside. Where a lesser hacker would have simply pulled the tubes out and put them in a more modern housing, [Eric] kept it all intact.
Not even content to gut the box and toss some modern brains inside, he snooped out the calculator's internal wiring, interfaced a Raspberry Pi to it, and overrode the calculator's (860 Hz) bus system. With the Pi on the inside, controlling the Nixie tubes, he did what any of us would do: set up a UDP server and write an Android app for his phone to push ASCII data over to the former calculator. When it's not running in its default clock mode, naturally.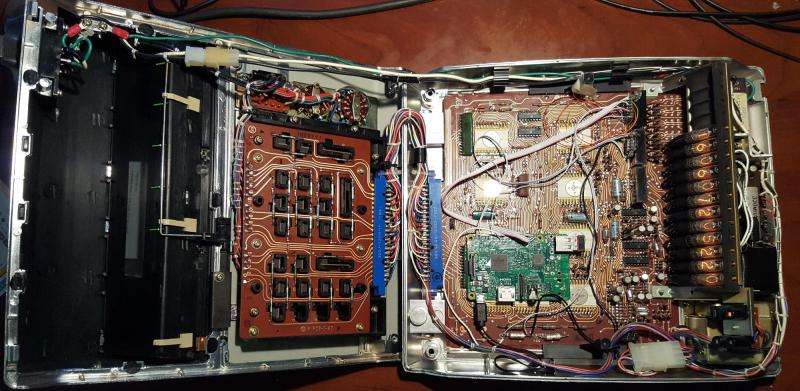 All of this is extraordinarily well documented both on his website, in a slide presentation (PDF), and in video (embedded below). Our hats are tipped to the amazing attention to detail and fantastic documentation.
Now where is that Singer EC1117 calculator from 1971 that we've been saving for just such an occasion?