If you've watched the tech news these last few months, you probably have noticed the rumors that Apple is expected to dump the headphone jack on the upcoming iPhone 7. They're not alone either. On the Android side, Motorola has announced the Moto Z will not have a jack. Chinese manufacturer LeEco has introduced several new phones sans phone jack. So what does this mean for all of us?
This isn't the first time a cell phone company has tried to design out the headphone jack. Anyone remember HTC's extUSB, which was used on the Android G1? Nokia tried it with their POP Port. Sony Ericsson's attempt was the FastPort. Samsung tried a dizzying array of multi-pin connectors. HP/Palm used a magnetic adapter on their Veer. Apple themselves tried to reinvent the headphone jack by recessing it in the original iPhone, breaking compatibility with most of the offerings on the market. All of these manufacturers eventually went with the tried and true ⅛" headphone jack. Many of these connectors were switched over during an odd time in history where Bluetooth was overtaking wired "hands-free kits", and phones were gaining the ability to play mp3 files.
The humble phone jack may well be the oldest electrical connector still in common use. The original ¼" (6.35mm) jacks were developed back in 1878. They were used as patch connections in manual telephone switchboards. Two conductor connectors had a Tip and a Sleeve (TS). Three conductor connectors had Tip, Ring and Sleeve (TRS). These names are still used in the telephone industry for identifying the positive (tip) and negative (ring) wire of a POTS line. Add a fourth conductor, and you've got TRRS.
The ⅛" (3.5mm) miniature jack and the 3/32" (2.5mm) sub-miniature versions appeared in the 1960's on transistor radios. In 1979, the Sony Walkman made the stereo ⅛" phone jack a common consumer standard.
As connectors go, they're not half bad. Phone jacks are orientation agnostic, and can rotate without breaking connection. They have become an issue in phones though. Thinner and thinner phones have created lower profile sockets. With less plastic in the socket body, these jacks become more prone to breakage – especially when subjected to heavy use.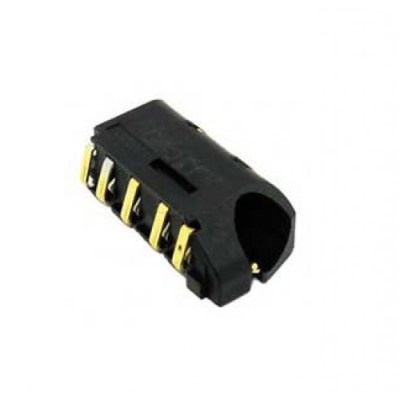 The ⅛" hole is a highway to a phone's internals for dust, water, or anything else you don't want getting into your phone.
So if phone companies are going away from the classic ⅛" phone jack, what options do we have?
USB Type-C:  USB-C allows for digital audio at 44 or 96 kHz using a headphone mounted DAC. The connector also allows for analog stereo audio through the sideband pins.
Lightning: Apple's Lightning supports digital audio at 48 kHz, but does not support analog audio.
Bluetooth: These days every phone has the option of Bluetooth audio, however Bluetooth has a reputation for terrible audio quality.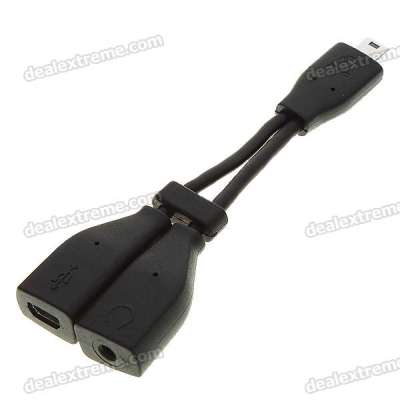 Potential problems:
DRM: With Apple, the biggest issue is going to be DRM. Lightning connector devices must pass Apple's MFI tests. Apple has gone as far as specifying which DACs will be allowed in headphones. This will only serve to drive costs up.
Charging: How do you charge your phone if you've got your headphones plugged in? I'm sure there will be stackable connectors, or adapters with a port for charging – which leads us to…
Dongles: Adapters, dongles, call them what you like. There will be USB-C to ⅛", Lightning to ⅛", in all shapes and sizes. Just one more adapter to carry around (and lose).
So I pass the question on our readers: How do you like to connect your headphones? Would you buy a smartphone without a headphone jack? Let us know down in the comments!