Artist and Hackaday reader [Blair Neal] wrote in with his incredible compendium of "alternative" displays. (Here as PDF.) From Pepper's Ghost to POV, he's got it all covered, with emphasis on their uses in art.
There's an especially large focus on 3D displays. Projecting onto screens, droplets of water, spinning objects, and even plasma combustion are covered. But so are the funny physical displays: flip-dots, pin-cushions, and even servo-driven "pixels".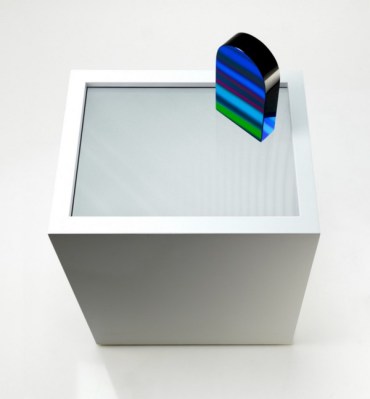 We really liked the section on LCDs with modified polarization layers — we've seen some cool hacks using that gimmick, but the art pieces he dredged up look even better. Makes us want to take a second look at that busted LCD screen in the basement.
We're big fans of the bright and blinky, so it's no surprise that [Blair] got a bunch of his examples from these very pages. And we've covered [Blair]'s work as well: both his Wobbulator and his "Color a Sound" projects. Hackaday: your one-stop-shop for freaky pixels.
[Blair]'s list looks pretty complete to us, but there's always more out there. What oddball displays are missing? What's the strangest or coolest display you've ever seen?