Today's engineers are just as good as the ones that came before, but that should not be the case and there is massive room for improvement. Improvement that can be realized by looking for the best of the world to come and the one we left behind.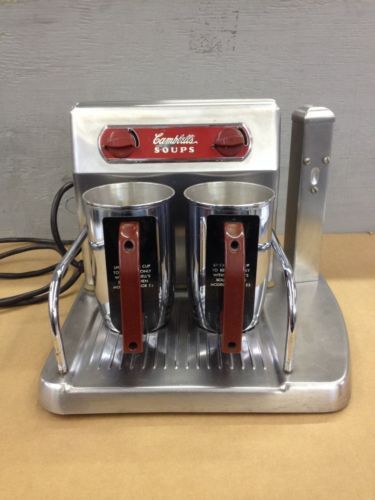 Survivorship bias is real. When we look at the accomplishments of the engineers that came before us we are forced to only look at the best examples. It first really occurred to me that this was real when I saw what I still consider to be the most atrocious piece of consumer oriented engineering the world has yet seen: the Campbell's soup warmer.
This soup warmer is a poor combination of aluminum and Bakelite forged into the lowest tier of value engineering during its age. Yet it comes from the same time that put us on the moon: we still remember and celebrate Apollo. It's possible that the soup warmer is forgotten because those who owned it perished from home fires, electrocution, or a diet of Campbell's soup, but it's likely that it just wasn't worth remembering. It was bad engineering.
In fact, there's mountains of objects. Coffee pots whose handles fell off. Switches that burned or shocked us. Cars that were ugly and barely worked. Literal mountains of pure refuse that never should have seen the light of day. Now we are here.
The world of engineering has changed. My girlfriend and I once snuck into an old factory in Louisville, Kentucky. The place was a foundry and the only building that survived the fire that ended the business. It happened to be where they stored their professional correspondence and sand casting patterns. It was moldy, dangerous, and a little frightening but I saw something amazing when we cracked open one of the file cabinets. It was folders and folders of all the communication that went into a single product. It was an old enough factory that some of it was before the widespread adoption of telephony and all documents had to be mailed from place to place.
The communication itself was regular as far as engineering goes. In fact, if you converted it all to email you'd hardly notice the difference. What was incredible was the timescale. Months and months for a single part. Time scales that would be unthinkably slow today were the norm. A month to get the drawing. A month to get the approval. A month of waiting until a train came into town. With this much time it's not surprising that engineers and teams of draughtsman could do the work in time. The work that a single engineer is expected to do today in a week.
Now, when you have that much time on a project two things happen. One, you have to be really really certain that the part you've designed will work because you don't have another year to spare. Two, you have plenty of time to catch an error or redo the calculation before anything happens. This slower time scale let engineers do better work. Engineering is still a mind game and the mind needs time.

Let's get back to that single engineer today. She has a week to do what teams had half a year to do. She can do it because she has CAD, the internet, and simulation tools that would make Francis Bacon cry. However, in the end there's still  a time shortage and mistakes happen. However the cost of those mistakes is now much lower. So what if you lose ten-thousand dollars in a drawing mistake? If you get to market first then you win millions.
Timescale aside, another thing that's changed is the type of technical knowledge needed to make a simple machine. Not so long ago every fastener in a product was made for that product. There weren't so many off-the-shelf components. Nor were there such rigid and reliable standards. An engineer had to have a more fundamental understanding of materials to do basic work. Now there are so many off-the-shelf components that a more valuable skill in an engineer is the ability to quickly and creatively put them together in a cost-effect pattern.
It's not that one is better than the other, but many people disparage as seemingly uneducated engineers by a traditional standard climb quickly in the ranks. It's because the value that's needed is different. When you can statistically trust that a bolt will perform to its specification that deep knowledge of the crystalline properties of a metal become less necessary. Likewise being able to hand calculate the hoop strength of a hook is not as important as being able to get software to assist in the simulation and quick iteration of that same hook.
So it's easy to say that there are some hard skills that today's engineers lack. Skills that can only be won by many hours of rote study that's no longer common. In the past it was without question the place of a junior engineer to spend days at the drafting board, checking numbers and producing drawings. Only after an engineer had proved himself at these menial tasks would he be allowed to participate in the design process. These days with CAD there's not much of this work to do and a technician is cheaper than an engineer if you really need to offload the work rather than waste a freshly minted engineer.
However, part of this is simply because the technical landscape of the world is changing so dang fast.
These are just some examples of how the world has changed. In my mind it, at first, paints a pretty bleak picture of the modern engineer. The common stereotype sprouted by the old curmudgeons in the comments is of a person lacking in deep technical understanding who basically only knows how to use software to get the job done. However, I think there's a new creativity today. It's important to note that new engineers who become quickly familiar with the software packages, standards, and have a cursory understanding of mechatronics can do some amazing things in a fraction of the time it used to take. They have to have a broad field of understanding. We can't just know about mechanics anymore. To be fair, it's not giving enough credit to the schools. We do know all the basics. We can do the hand calculations. There's just not enough daily exposure to it in our work place and it takes us a while to eventually get that deep understanding too, but the approach is circuitous.
If any of the old engineers long dead could get their hands on today's tools there's no doubt in my mind that they would be disastrously effective compared to most alive today. There's nothing like hard-won skill and they had to win it the hard way. However I think that modern engineers can match them quickly. There's just a few skills they'd have to get on their own.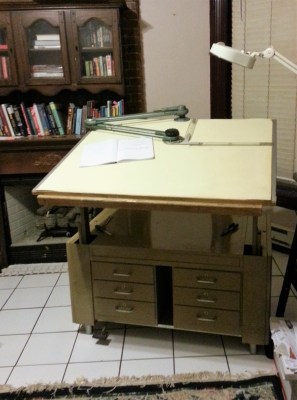 The first is drafting and art. CAD just can't teach spatial reasoning like hand drawing can. That mind-body relationship of being able to visualize a part and then draw it makes an engineer phenomenally better. Also when an engineer had to spend an entire day or two on a single drawing an enormous amount of thought had to go into the layout of it. In the end it's all about communication. If a manufacturer can't read your drawing then it's useless. If an engineer can't get up and draw the idea out on the board then it doesn't matter how good of an idea it might be.
The second is math. The more math an engineer learns the better. Simulation software is one thing, and a really good thing that saves a lot of time. However, anyone who understands the underlying math and can do the calculations by hand is much better. That's really the definition of an engineer anyway. Any technician can learn the basic formulas, but an engineer understands them. Since a lot of work is done for the modern engineer it's easy to avoid being tested on this sort of knowledge, but everyone has their day of reckoning and the one who can do the math does better work.
Third is not using the internet. The internet is the Cliff Notes of technical reference. There are whole volumes out there compiled by people who dedicated their lifetimes to a study of that niche. To think that the internet somehow has the same quality of information on a shitty three page document with advertisements taking up most of the real-estate is preposterous. A modern engineer should collect both a full and well-understood library of books as well as being deeply familiar with her local library. The internet is a shitty quick reference and to rely on it is to cheat yourself.
Last is to avoid ageism completely. Especially in the hard science fields like engineering experience truly matters. The more a new engineer can attach themselves to experienced greybeards the better. There's an art to the craft and it can't be learned without a master. That is for certain.
Really though, I've met old idiots and I've met young idiots. Heck, I've been (and by engineering standard likely still am) a young idiot. In a hundred years we'll look fondly on the rocket ships this generation built and look disparagingly on the crappy neural interfaces that won't even hold together for a month. Only the best will survive time. However, if we pick the best from the past and use the best of today, we can reach greater heights than both can offer.
What do you guys think? Am I on the right path? Is there no hope for engineers of the future? What is a skill that might be lacking?