In our latest episode of "IoT-Schadenfreude Theater" we bring you the story of [Mark], a British man who can't boil water. Or more specifically, a man who can't integrate MQTT with Amazon Echo, or IFTTT with HomeKit.
Yes, yes. We all love to laugh at a technology in its infancy. It's like when robots fall down: it's a cheap shot and things will surely get better, right? Indeed, the Guardian has had its fun with this particular WiFi kettle before — they're British and nothing is more important than a remote-controlled cuppa.
Every time we hear about one walled-garden protocol not speaking to another, and the resulting configuration mayhem that ensues, we can't help think that [Mike] was right: home automation has a software problem. But that's putting the blame on the technology. (We're sure that [Mark] could have made the kettle work if he'd just applied a little Wireshark.)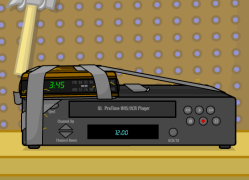 There's another mismatch here — one of expectations about the users. A water kettle is an object that should be usable by grandmothers, and a complex networked device is clearly aimed at techies and early adopters. Combining the two is asking for trouble. Non-functioning IoT devices are the blinking 12:00 of our generation.
What do you think? Where's the blame here? Poor design, bad software stack, stupid users, or failure of mega-corps to integrate their systems together? More importantly, how could we make it better?
Headline image:Fredy Velásquez Orozco, via Wikimedia Commons Thumbnail image: Markus Schweiss, also Wikimedia Commons.