Our hackspace has acquired an Amazon Dot, courtesy of a member. It mostly seems to be used as a source of background music, but it has also spawned a seemingly never-ending new entertainment in which the hackspace denizens ceaselessly bait their new electronic companion with ever more complex and esoteric requests. From endless rephrasing and careful enunciation of obscure early reggae artists to try to settle a musical argument to hilarious mis-hearing on the part of our silicon friend, the fun never stops. "Alexa, **** off!" it seems results in "I'm sorry, I can't find a device of that name on this network".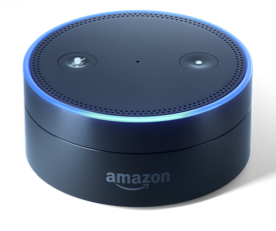 That is just the experience of one hackspace, but it evidently does not end there. Every other day it seems that new projects using Alexa pass through the Hackaday timeline, so it looks as though Amazon's online personal assistant has been something of a hit within our community.
Fair enough, you might say, we're always early adopters of any new technology. But it's a development over which I wonder; am I alone in finding it surprising? It's worth taking a moment to look at the subject.
Big Brother Sister
An Alexa-supporting device is constantly listening to conversations within its range, and when it detects its activation word, in most cases "Alexa", it lights up and records the question that follows before sending it to a cloud-hosted voice recognition engine which makes the decision on its response. The company claims that a lot of effort has been made to ensure the privacy of users, however there remains the possibility for a significant invasion for anyone within range of an Alexa device.
Given that our community contains a lot of people who are concerned by issues involving privacy and surveillance, I am surprised that so many have embraced Alexa. For a community with qualms about a security camera for a hackspace, to wholeheartedly embrace a listening device under the control of a global company raises some interesting questions about our real relationship with the technology.
Who Do You Trust?
Consider for a moment, would you willingly have a device listening to your conversations that was powered by Hackaday? Let's call it The Wrencher. After all, we're a reasonable bunch, and our Supplyframe overlords don't inhabit an evil lair featuring sharks with laser beams. Our device would respond to useful commands, like "Wrencher, sudo make me a sandwich".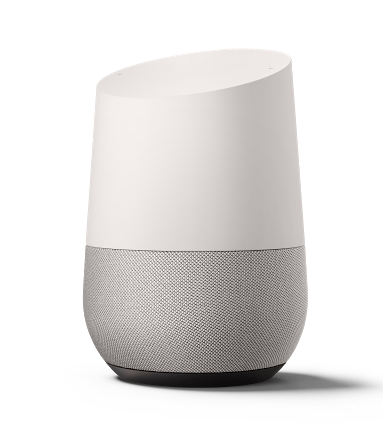 So given that you would have a hypothetical Hackaday Wrencher with no problem, who else would you have listening into your home? Which companies do you trust? Let's say software companies, so how about starting with a Linux company? Canonical? A lot of you use Ubuntu Linux, so you already entrust a lot of your information to their work, why not?
As we descend the slippery slope through companies we trust, eventually we arrive at the ones that have made connected devices that listen to your every word. Apple, for instance. You're all comfortable with Siri if you own Apple devices, aren't you? Google perhaps? Android phones and the Google Home appliance all respond to "OK Google" these days. Amazon's Alexa we've talked about, but how about Microsoft's Cortana? My personal view is that she's the most useful of the bunch, but everyone has their own take on it.
Poorly Defined Lines in Sand
At this point, many in our community are shifting uncomfortably from one foot to the other, and mumbling something like "But Microsoft, they're evil, aren't they?"
Are they? It's true that in the past the Redmond-based software giant has adopted policies towards the open-source community that haven't exactly been nice, but are they any more evil than the other companies whose names I have just rattled off? Google famously had "Don't be evil" as their motto until they rebranded as Alphabet and dropped the sentiment. The truth is that however touchy-feely they come across, there is the possibility for any organisation to do things that are a bit dodgy, and that's before we start talking about government intervention.
I'm writing this in the United Kingdom, where the legislature has just passed an extremely far-reaching internet surveillance bill. It's not entirely unthinkable that a company operating an internet-connected voice assistant could be subpoenaed behind the scenes to provide unfettered access to what would then become simply a listening device. There is no need to be the kind of person who wears a tinfoil hat and inhabits grassy knolls to reach this conclusion, we all know it's possible and would we trust them not to do it?
Help Grow the Surveillance Infrastructure
So it shouldn't be news to any of us that these devices raise privacy concerns, but the interesting thing here is that some companies seem to have slipped their products under our natural defenses while others haven't. So back to our hackspace members who get twitchy about CCTV cameras monitoring building entry points, why are they seemingly happy to have a voice assistant device from one company in their space when they'd start to get cold feet about one from another extremely similar company?
Whatever secret sauce Amazon have invented to gain that level of trust, I want a bottle of it. Dogbert would have nothing on my evil genius armed with that stuff!