Over the last few weeks, our weekly Hack Chats on hackaday.io have gathered a crowd. This week, we're talking about the greatest threat humanity has ever faced: toasters with web browsers.
The topic of this week's Hack Chat is Security for IoT, because someone shut down the Internet with improperly configured webcams.
This chat is hosted by the Big Crypto Team at the University of Pittsburgh. [Wenchen Wang], [Ziyue Sun], [Brandon Contino], and [Nick Albanese] will be taking questions about lightweight devices connected to the Internet. Discussion will include building things that connect to larger networks securely.
The Big Crypto team at UP are thinking about the roadblocks people have to implement security in their projects, and if apathy or ignorance is the main reason security isn't even considered in the worst IoT offenders.
The Hack Chat is scheduled for Friday, February 24th at noon PST (20:00 GMT).
Here's How To Take Part: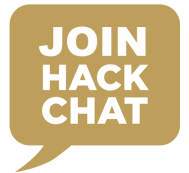 Our Hack Chats are live community events on the Hackaday.io Hack Chat group messaging.
Log into Hackaday.io, visit that page, and look for the 'Join this Project' Button. Once you're part of the project, the button will change to 'Team Messaging', which takes you directly to the Hack Chat.
You don't have to wait until Friday; join whenever you want and you can see what the community is talking about.
Upcoming Hack Chats
These Hack Chats are becoming very popular, and that's due in no small part to the excellent lineup of speakers we've hosted. Already, we've had [Lady Ada], [Sprite_tm], and [bunnie] — engineers, hackers, and developers who are at the apex of their field. We're not resting on our laurels, though: in a few weeks we'll be hosting Hack Chats with [Roger Thornton], an engineer with Raspberry Pi, and Fictiv, masters of mechanical manufacturing.