If you lived through the Y2K fiasco, you might remember a lot of hype with almost zero real-world ramifications in the end. As the calendar year flipped from 1999 to 2000 many forecast disastrous software bugs in machines controlling our banking and infrastructure. While this potential disaster didn't quite live up to its expectations there was another major infrastructure problem, resulting in many blackouts in North America, that reared its head shortly after the new millennium began. While it may have seemed like Y2K was finally coming to fruition based on the amount of chaos that was caused, the actual cause of these blackouts was simply institutional problems with the power grid itself.
Built-in Protection Hardware
While blackouts of size and scope of the few that occurred in the early 2000s aren't very common, local small-scale blackouts are almost guaranteed at some point or other. Although power utilities are incentivized to prevent as many of them as they can (if the power's out, the meters aren't spinning), there's no guaranteed way to prevent lightning from striking power lines or expensive equipment, or to prevent unscrupulous electricians from overloading panels and damaging transformers, or preventing birds from nesting in every substation.
In theory, once there is a problem (referred to as a "fault" on the electrical system) there are a variety of protective devices to ensure that the interruption in power is as short as possible. Most electrical faults are brief, transient faults that will clear themselves after a small amount of time. These are things like lightning strikes or tree branches brushing power lines. Rather than open a breaker for these faults which will need to be reset by a person, small devices called "reclosers" can re-energize sections of the grid that have been affected by a temporary fault like this. For more permanent faults, a larger breaker will open but will have to be manually closed after the fault can be physically cleared by technicians. The power grid also makes extensive use of fuses, which are one-time-use devices unlike breakers and reclosers.
A Perfect Failure
All of this protective equipment isn't without its faults, though, and can misbehave under the right circumstances to extraordinary effect. Such was the case in the Northeast Blackout of 2003 where a transmission line made contact with a tree in Ohio. Normally an incident like this would be dealt with swiftly by the protective equipment and grid operators. This was a summer day, though, and the reason that the power line came into contact with the tree was because it was sagging farther than normal from carrying close to its maximum rated current. More current means more thermal expansion of the wires, which means more chances to touch things that it shouldn't touch.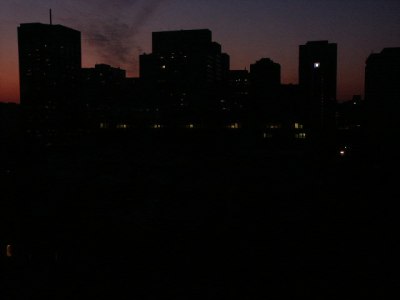 Since this was a summer afternoon, when the first transmission line tripped offline all of the normal load on the circuit plus all of the peak power had to be sent through other circuits to avoid power outages. Normally this would be dealt with easily, but the other circuits were also at peak carrying capacity, and those circuit tripped offline once the emergency load was transferred to them, which resulted in more transmission lines becoming overloaded, and more circuits tripping offline. When everything was said and done, an estimated 50 million people in the US and Canada were without power. It was the second-most widespread power outage in history at that point and was caused by little more than a hot day and a small computer bug that allowed the cascading failure to quickly get out of hand.
It's important to note, again, that the power companies are businesses, and that it doesn't make financial sense to build a power grid that is more robust than it really needs to be. A certain amount of emergency rating is a good idea, and the Ohio company may have been acting somewhat negligent in the end, though, but at least they weren't being openly nefarious. It's also relatively easy to point fingers in hindsight.
Blackouts as a Business Model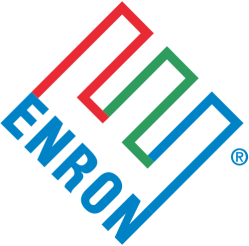 On the other hand, however, there have been large-scale blackouts that have been caused by companies actively trying to profit off of them. The California Electricity Crisis of 2000 and 2001 was a textbook case of conflict of interest, where energy traders such as Enron, who had control over energy supplies to the state, were also the ones who were trading energy futures. This practice isn't allowed anymore, but it did take a company who is now famous for corruption, shady business practices, and bankruptcy, to catalyze a change in the laws which allowed for this level of deregulation in the energy market. California suffered massive rolling blackouts during the crisis even though the transmission system was robust enough to handle the demand and there was enough generation capacity to power the entire state without the blackouts.
Jump Starting a Power Plant
While there is a regulatory agency (in North America) with some teeth (thanks to Enron) to deal with problems like this, the power companies still have to be able to restore power once a blackout occurs. While any damage to the grid must be repaired, getting the power on isn't quite as simple as flipping a switch at a nuclear plant or a combustion turbine. If these base-load plants lose power, they need either off-site power from something called a black-start plant, or they need large diesel generators in order to start producing power again. Boilers must be lit, control rods must be moved, and fuel must be delivered to the plant, and all of these things take energy. Generally power companies use hydroelectric plants for their black-start capability, but in areas without the geology to support damming a river, other methods must are currently used.
While small power outages will almost certainly happen to everyone, large-scale blackouts are relatively rare despite aging infrastructure and unscrupulous companies. Certainly, power flow can be very complicated on scales as large as the power grid, but in the next article in this series we will take a look at the smart grid: the current modernization of the electric grid and ways that we have been using modern technology to improve everything about it.