It's often said that getting into orbit is less about going up, and more about going sideways very fast. So in that sense, the recent launch conducted by aerospace startup Astra could be seen as the vehicle simply getting the order of operations wrong. Instead of going up and then burning towards the horizon, it made an exceptionally unusual sideways flight before finally moving skyward.
As you might expect, the booster didn't make it to orbit. But not for lack of trying. In fact, that the 11.6 meter (38 feet) vehicle was able to navigate through its unprecedented lateral maneuver and largely correct its flight-path is a testament to the engineering prowess of the team at the Alameda, California based company. It's worth noting that it was the ground controller's decision to cut the rocket's engines once it had flown high and far enough away to not endanger anyone on the ground that ultimately ended the flight; the booster itself was still fighting to reach space until the very last moment.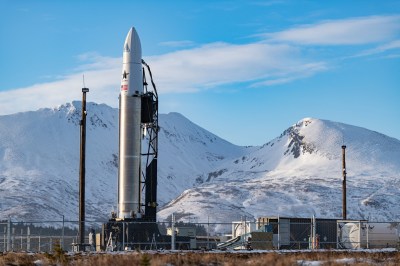 There's a certain irony to the fact that this flight, the third Astra has attempted since their founding in 2016, was the first to be live streamed to YouTube. Had the company not pulled back their usual veil of secrecy, we likely wouldn't have such glorious high-resolution footage of what will forever be remembered as one of the most bizarre rocket mishaps in history. The surreal image of the rocket smoothly sliding out of frame as if it was trying to avoid the camera's gaze has already become a meme online, arguably reaching a larger and more diverse audience than would have resulted from a successful launch. As they say, there's no such thing as bad press.
Naturally, the viral clip has spurred some questions. You don't have to be a space expert to know that the pointy end of the rocket is usually supposed to go up, but considering how smooth the maneuver looks, some have even wondered if it wasn't somehow intentional. With so much attention on this unusual event, it seems like the perfect time to take a close look at how Astra's latest rocket launch went, quite literally, sideways.
Continue reading "So How Does A Rocket Fly Sideways, Anyway?" →