The holidays are nearly upon us, and if you haven't found the perfect gift for the Mall Ninja in your life yet, this latest hack might be just what you're looking for. On his YouTube channel, [The Nocturnal Alchemist] demonstrates how to make ninja throwing stars (shuriken) out of an old circular saw blade. One could probably argue that a circular saw itself is close enough to throwing star if your only goal is to wreck some stuff in your backyard, but with this method they'll have that official samurai look.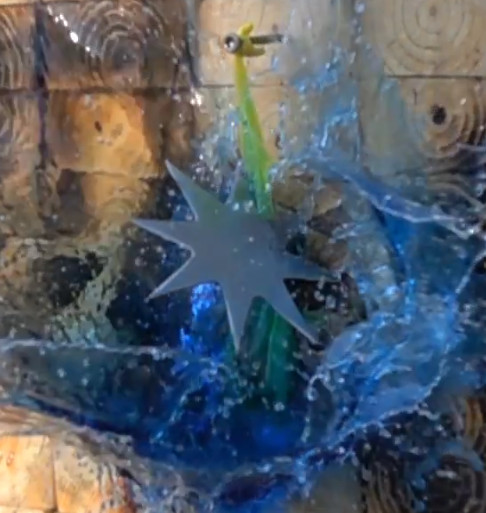 To start the process, he hits both sides of the circular saw blade with a grinder to smooth out the surface. He then traces the desired star shapes onto the blade, and cuts the blade into pieces so it's easier to manage. The rough shape of the stars is cut out with an angle grinder, and a belt sander lets him sharpen the edges.
At this point the stars are effectively finished, but if you want something that's going to look good on the shelf next to the katana you bought online, you need to do some more finish work. He sands both sides of the stars by hand, starting at 80 grit and working all the way up to 1200 grit wet paper. Once sanded, paste wax is rubbed in with a cloth to give it a protective coating.
With the finish work done, all that's left to do is throw your new shuriken at cans of soda and watermelons as a demonstration of their power. To this end, he has come prepared with a 1,000 FPS camera; so if you've ever wanted to see cans of off-brand soda getting exploded with a throwing star, your Mall Ninja friend isn't the only one about to get a gift.
With circular saw blade shuriken completed, all you'll need to do to complete your urban samurai transformation is forge yourself a sword, and perfect your run in virtual reality.