Simulation is a valuable tool for any hardware developer. Instead of building hardware for a long debugging session, you can emulate a microcontroller and blink your lights with some Javascript. Instead of working on a Bluetooth protocol for your fitness wearable, you can just whip up some Javascript and get it working that way. Once all your Javascript is in order, then you can finally move over to hardware. It saves development time, and it saves money.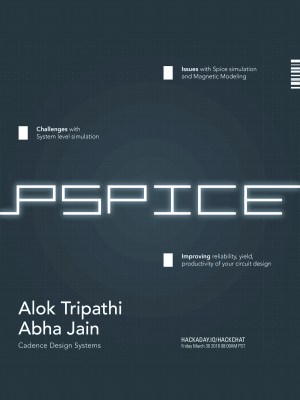 But this is all digital. What do you do if you're working on an analog system? Lucky for you, there's a system built for analog and mixed-signal analysis, and it's been around for decades. This week we're talking all about PSpice, a simulator for analog analysis that will give you voltages and currents across every node in a schematic.
For this week's Hack Chat, we're going to be talking about PSpice with [Abha Jain] and [Alok Tripathi]. [Abha] has worked at Cadence for 19 years and has been part of the PSpice R&D team for the last decade. She's an MTech in VLSI Design Tools and Technology and holds multiple EDA patents. [Alok] graduated in 1993 with a B. Tech in Electrical Engineering. He started working at the Department of Atomic Energy in 1993 as a power supply and control system designer for particle accelerators. Currently, he's working with Cadence and is the Product Engineering Architect for PSpice and OrCAD.
For this Hack Chat, we're going to be discussing the challenges of system-level simulation, improving reliability, yield, and productivity of circuit design, the issues of Spice simulation, and answer the question, 'on an infinite grid of one Ohm resistors, what is the resistance between two nodes a knight's move apart?' You are, of course, encouraged to add your own questions to the Hack Chat. You can do that by leaving the questions as a comment on this Hack Chat's event page.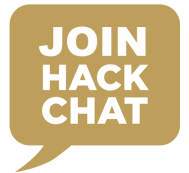 Our Hack Chats are live community events on the Hackaday.io Hack Chat group messaging. This week it's going down at an unusual time: 8 AM Pacific, Friday, March 30th  Want to know what time this is happening in your neck of the woods? Have a countdown timer!
Click that speech bubble to the right, and you'll be taken directly to the Hack Chat group on Hackaday.io.
You don't have to wait until Friday; join whenever you want and you can see what the community is talking about.