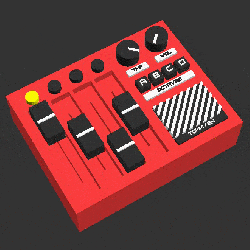 [Tommy] is a one-man-shop making electronic musical things, but that's not what this post is about. This post is about the outstanding prototyping post-mortem he wrote up about his attempt to turn his Four-Step Octaved Sequencer into a viable product. [Tommy] had originally made a hand-soldered one-off whose performance belied its simple innards, and decided to try to turn it into a product. Short version: he says that someday there will be some kind of sequencer product like it available from him, "[B]ut it won't be this one. This one will go on my shelf as a reminder of how far I've come."
The unit works, looks great, has a simple parts list, and the bill of materials is low in cost. So what's the problem? What happened is that through prototyping, [Tommy] learned that his design will need many changes before it can be used to create a product, and he wrote up everything he learned during the process. Embedded below is a demo of the prototype that shows off how it works and what it can do, and it helps give context to the lessons [Tommy] shares.
When it comes to discovering practical issues and unexpected, lurking problems, hands-on prototyping can be a great teacher. Another great teacher is experience, and that is an excellent opportunity to bring up [Dan Gelbart] sharing his 40 years of mechanical prototyping experience. In the first few minutes of the first video, [Dan] talks about choices in enclosure design and gives a good idea of what the rest of the series is like. It's a great follow-up to [Tommy]'s write-up about his prototyping lessons.