The middle of May is a very special time at the Jersey Shore. It's finally warm enough that business owners decide they might as well unlock their doors, but still cool enough that you can go on the boardwalk without having to bump into sweaty strangers. It's a time for saltwater taffy without the risk of skin cancer, for hot dogs without seagulls trying to steal them from you. You get the idea.
This year it's also when the Vintage Computer Festival East will be held in Wall, New Jersey. Running from May 18th to the 20th, VCF East XIII will play host to talks, workshops, and demonstrations focusing on the storied days before we all started carrying supercomputers in our pants. Of course it wouldn't be a computer festival without vendor tables, and there's even a consignment area where VCF staffers will sell your old gear while you peruse the show.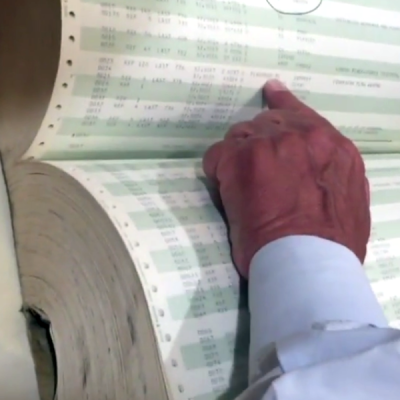 A trio of keynote speakers will help set the tone of VCF East. On Friday [Bill Dromgoole] will discuss the ongoing restoration of a UNIVAC 1219-B military mainframe. Once designed to handle the radar on a Navy destroyer, thanks to the tireless efforts of [Bill] and his merry band, it's currently on the hunt for the Wumpus. Saturday will see NASA contractor [Don Eyles] explain how he hacked his way around a stuck "Abort" button on Apollo 14, deftly avoiding the kind of problems the previous guys had in getting to the Moon. Finally on Sunday [Dave Walden] will talk about his work in Ye Olden Days of the Internet: programming the very first routers, known as "Internet Message Processors" or IMPs.
If you're looking to get up close and personal with tech of yesteryear, you'll definitely want to check out the exhibit area. Arguably the largest single draw of VCF, this is where you'll see everything from 1980's robots to software defined radio on the MITS Altair 8800. In previous years we've seen WWII Enigma machines, as well all the cool toys that kids had back in the day.
As usual we'll be there to take plenty of pictures and dive into the sundry amusements offered by the show and the InfoAge Museum which plays host to it. Hackaday is once again a proud sponsor of VCF East and their continuing efforts to preserve technology history for future generations. We'd love to see you there and we're always looking for the inside scoop on interesting hardware so don't be shy about tracking me down with your story!