Proving that astrophotography doesn't have to break the bank, [Gerald Gattringer] has recently documented his DIY "barn door" style star tracker which is built almost entirely from scratch. Short of the Arduino and stepper motor, all the components were either made by hand or are standard hardware store finds.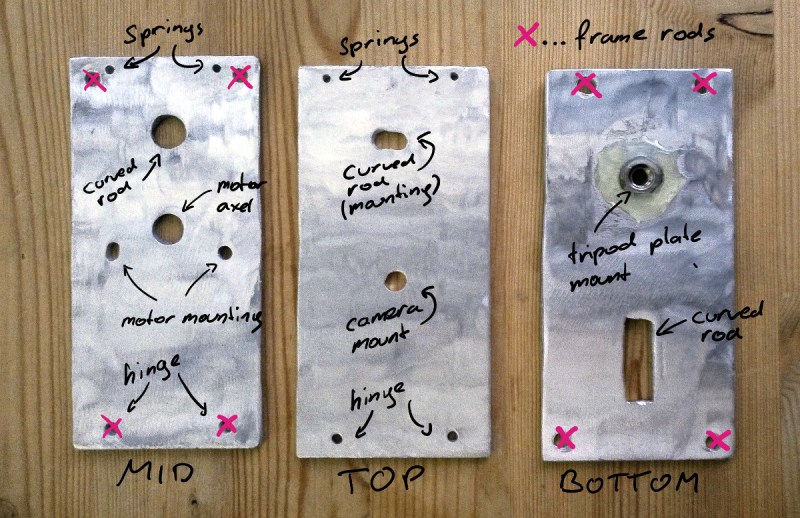 The build starts with three aluminum plates which [Gerald] cut by hand with an angle grinder. He then drilled all the necessary screw holes and a rectangular opening for the threaded rod to pass through. He even used epoxy to mount a nut to the bottom plate which would eventually attach it to the tripod.
The plates were then roughed up and spray painted black so they wouldn't reflect light. The addition of a couple of screws, nuts, and a standard hinge.
Motion is provided by a 28BYJ-48 stepper which is connected to the drive nut by way of a belt. The spinning nut is used to raise and lower the threaded rod which opens and closes the "door". To control the motor, [Gerald] is using an Arduino Nano coupled with a ULN2003 Darlington array which live on a routed PCB he made with his school's Qbot MINImill. While some might say the Arduino is unnecessary for this project, it does make the final calibration of the device much easier.
We've covered a number of similar star trackers here on Hackaday, including one that you crank by hand. But the professional looking final result really makes this build stand out.