Say what you will about Nintendo's little purple lunchbox, the Gamecube, but it was home to many delightful experiences from Super Smash Bros. Melee to The Legend of Zelda: Twilight Princess. We now know it was also home to one of the very first Nintendo Wii remotes as well thanks to the recent listing from [Kuriaisu1122] on Yahoo Auctions.
The prototype Wii remote is a wired design and features a proprietary Gamecube controller cable. Notable differences include the two buttons toward the bottom are labeled 'B' and 'A' respectively. This shows that Nintendo always intended to have players hold the remote sideways in order to play Virtual console games. The large white button next to the directional pad is unlabeled, and along the middle are the traditional 'Start' and 'Select' labels on either side of 'Home'. However, these all would go through multiple revisions on the way to the final design. Interestingly there is an Ethernet jack at the base used to connect accessories. That connector would eventually become the often maligned "Nunchuk interface", but what modder wouldn't have loved it if that Ethernet port had carried on to the final design?
Much like the "invaluable" Mario Party 6 microphone, the prototype's IR sensor bar communicates via the Gamecube memory card port. The auction listing featured a photo size comparison of the prototype sensor bar is around four inches wider than the final design. Missing from the prototype Wii remote is the small tinny speaker, but that always seemed like an after thought anyway.
Credence as to the controller's validity was given in a tweet from WayForward's James Montagna who said on Twitter, "Wow, it's the prototype Wii Remote & Nunchuk! I remember seeing these back when it was still known as the Nintendo Revolution!". Montagna would go on to post photos of the Wii remote from E3 2006 that featured 'Back' and 'Pause' buttons where the plus and minus buttons would ultimately reside on the final design. These photos of the missing links in the evolution of the Wii remote help fill in the design process at Nintendo. They also further the idea that Nintendo always wanted players to measure each of their new consoles' processing power in "X number of Gamecubes duct taped together".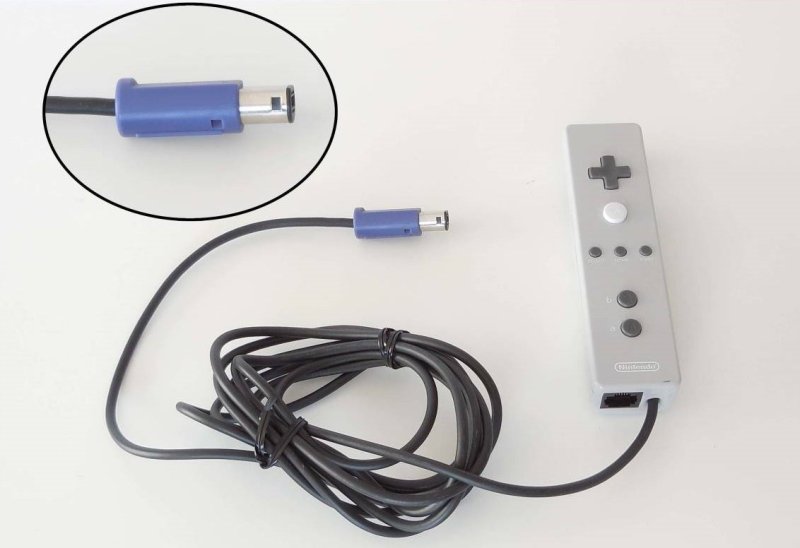 [via Nintendo Life]
For more on the console formerly known as the Nintendo Revolution, check out this incredible Wii console mod in an Altoids tin featured on Hackaday.