In an era where anyone with deep enough pockets can hitch a ride to the edge of space and back, you'd be forgiven for thinking that Axiom's Ax-1 mission to the International Space Station was little more than a pleasure cruise for the four crew members. Granted it's a higher and faster flight than the suborbital hops that the likes of William Shatner and Jeff Bezos have been embarking on, but surely it must still be little more than a publicity stunt organized by folks with more money than they know what to do with?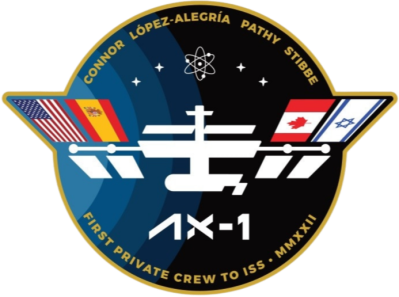 Thankfully, there's a bit more to it than that. While the mission was privately funded, the Ax-1 crew weren't just orbital sightseers. For one thing, there was plenty of real-world experience packed into the SpaceX Dragon: the mission was commanded by Michael López-Alegría, a veteran NASA astronaut, and crew members Larry Connor and Eytan Stibbe are both accomplished pilots, with the latter clocking in thousands of hours on various fighter jets during his time with the Israeli Air Force.
But more importantly, they had work to do. Each member of the crew was assigned a list of experiments they were to conduct, ranging from medical observations to the testing of new hardware. Of course there was some downtime — after all, if you spent $50 million on a ticket to space, you'd expect to have at least a little fun — but this wasn't just a photo op: Axiom was looking for results. There was no hiding from the boss either, as López-Alegría is not just the Mission Commander, he's also Axiom's Vice President of Business Development.
Which makes sense when you consider the company's ultimate goal is to use the ISS as a springboard to accelerate the development of their own commercial space station. The data collected during Ax-1 is going to be critical to Axiom's path forward, and with their first module already under construction and expected to launch by 2025, there's no time to waste.
So what did the crew members of the this privately funded mission to the International Space Station accomplish? Let's take a look at a few of the more interesting entries from the docket.
Continue reading "Axiom's Private ISS Mission Was No Space Vacation" →