By now you've almost certainly heard about the recent release of a high-resolution satellite image showing the aftermath of Iran's failed attempt to launch their Safir liquid fuel rocket. The geopolitical ramifications of Iran developing this type of ballistic missile technology is certainly a newsworthy story in its own right, but in this case, there's been far more interest in how the picture was taken. Given known variables such as the time and date of the incident and the location of the launch pad, analysts have determined it was likely taken by a classified American KH-11 satellite.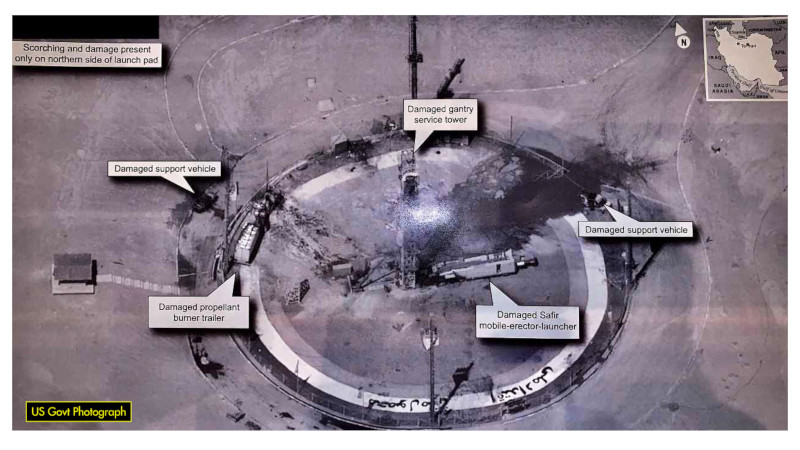 The image is certainly striking, showing a level of detail that far exceeds what's available through any of the space observation services we as civilians have access to. Estimated to have been taken from a distance of approximately 382 km, the image appears to have a resolution of at least ten centimeters per pixel. Given that the orbit of the satellite in question dips as low as 270 km on its closest approach to the Earth's surface, it's likely that the maximum resolution is even higher.
Of course, there are many aspects of the KH-11 satellites that remain highly classified, especially in regards to the latest hardware revisions. But their existence and general design has been common knowledge for decades. Images taken from earlier generation KH-11 satellites were leaked or otherwise released in the 1980s and 1990s, and while the Iranian image is certainly of a higher fidelity, this is not wholly surprising given the intervening decades.
What we know far less about are the orbital surveillance assets that supersede the KH-11. The satellite that took this image, known by its designation USA 224, has been in orbit since 2011. The National Reconnaissance Office (NRO) has launched a number of newer spacecraft since then, with several more slated to be lifted into orbit between now and 2021.
So let's take a closer look at the KH-11 series of reconnaissance satellites, and compare that to what we can piece together about the next generation or orbital espionage technology that's already circling overhead might be capable of.
Continue reading "Watching The Watchers: The State Of Space Surveillance" →