When she was four years old, Nancy Grace Roman loved drawing pictures of the Moon. By the time she was forty, she was in charge of convincing the U.S. government to fund a space telescope that would give us the clearest, sharpest pictures of the Moon that anyone had ever seen. Her interest in astronomy was always academic, and she herself never owned a telescope. But without Nancy, there would be no Hubble.
Goodnight, Moon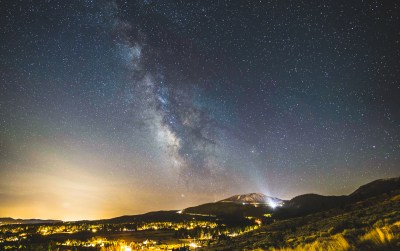 Nancy was born May 16, 1925 in Nashville, Tennessee. Her father was a geophysicist, and the family moved around often. Nancy's parents influenced her scientific curiosities, but they also satisfied them. Her father handled the hard science questions, and Nancy's mother, who was quite interested in the natural world, would point out birds, plants, and constellations to her.
For two years, the family lived on the outskirts of Reno, Nevada. The wide expanse of desert and low levels of light pollution made stargazing easy, and Nancy was hooked. She formed an astronomy club with some neighborhood girls, and they met once a week in the Romans' backyard to study constellations. Nancy would later reminisce that her experience in Reno was the single greatest influence on her future career.
By the time Nancy was ready for high school, she was dead-set on becoming an astronomer despite a near-complete lack of support from her teachers. When she asked her guidance counselor for permission to take a second semester of Algebra instead of a fifth semester of Latin, the counselor was appalled. She looked down her nose at Nancy and sneered, "What lady would take mathematics instead of Latin?"
Continue reading "Nancy Grace Roman, Mother Of The Hubble" →