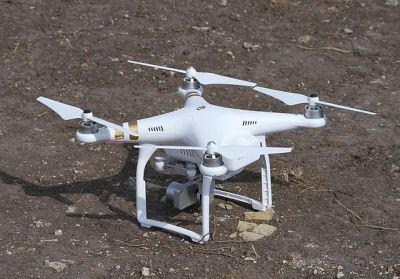 If you are a watcher of the world of drones, or multirotors, you may have a fixed idea of what one of these aircraft looks like in your mind. There will be a central pod containing batteries and avionics, with a set of arms radiating from it, each of which will have a motor and a propeller on its end. You are almost certainly picturing a four-rotor design, such as the extremely popular DJI Phantom series of craft.
Of course, four-rotor designs are just one of many possible configurations of a multirotor. You will commonly see octocopters, but sometimes we've brought you craft that really put the "multi" in "multirotor". If the computer can physically control a given even number of motors, within reason, it can be flown.
There is one type of multirotor you don't see very often though, the trirotor. Three propellers on a drone is a rare sight, and it's something we find surprising because it's a configuration that can have some surprising benefits. To think about why, it's worth taking a look at some of the characteristics of a three-rotor machine's flight.
Continue reading "The Tri Rotor Drone: Why Has It Been Overlooked?" →