We live in a time in which taking pictures is preposterously easy: take out your phone (assuming it wasn't already in your hands), point it at something, and tap the screen. The camera hardware and software in even basic smartphones today is good enough that you don't need to give it much more thought than that to get decent pictures. But what if you want to do better than just decent?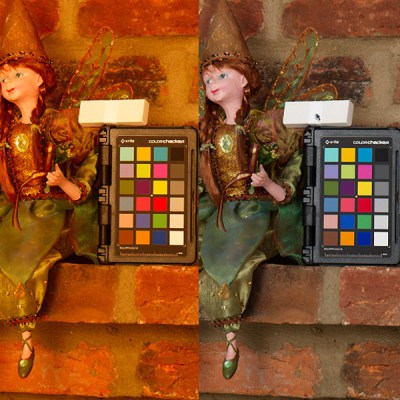 Ideally you'd take photos lit by high temperature lights, but failing that, you might need to compensate by adjusting the white balance during post-processing. But to accurately adjust white balance you need a pure white reference point in the image. Thanks to some diligent research by the folks at the FastRawViewer blog, we now have a cheap and widely available source for a pure white reference material: PTFE pipe tape.
Alright, we know what you're thinking: how hard could it be to find a white object? Well, if you're talking about really white, it can actually be quite difficult. Take a walk down the paint aisle of your local hardware store and see just how many "whites" there actually are. Think the shirt your subject is wearing is really white? Think you can use the glossy white smartphone in their hand as a reference? Think again.
By taking a rubber eraser and wrapping it with a few layers of the PTFE tape, you can create a white reference that's so cheap it's effectively disposable. Which is good, because protecting your white reference object and keeping it clean can be a challenge in itself. But with a PTFE tape reference, you can just chuck the thing when the photo shoot is done.
Combine this cheap white reference with some of the DIY photography lighting setups we've covered in the past, and you'll be well on the way to getting better images to document all your projects. Just remember to submit them to us when you're done.
[Thanks to Keith Olson for the tip.]