If you get into more complicated PCB design, you'll find the need to drill tiny and accurate holes much more often. Wouldn't it be nice to have a precise way of doing that? Maybe even something as simple as strapping a $10 USB digital microscope to it?
That was [mlerman's] thought anyway, and from the looks of it, it seems to work quite well! If you already have a PCB drill press then it's just a matter of installing the microscope opposite the drill — align it to the center point with some cross hairs and boom you're in business.
But if you don't yet have a PCB drill, [mlerman's] got you covered there too, as he explains in great detail how to modify a cheap drill press into an inverted PCB drill press.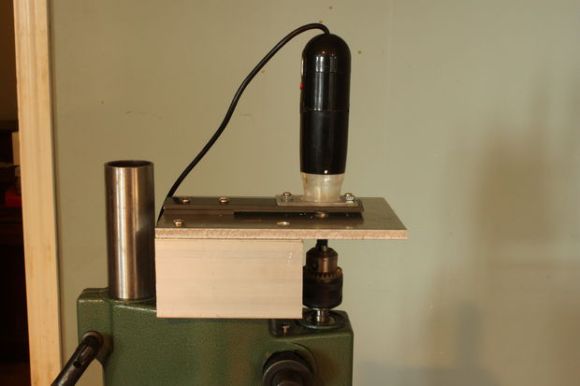 Wait, why is it inverted? Besides making more room for the USB microscope to sit, it also ensures the microscope lens doesn't get covered in the PCB fairy dust that would fall on it if it were in a normal orientation.
[via Embedded-Lab]