Kickstarter started out as a platform for group buys, low-volume manufacturing, and a place to fund projects that would otherwise go unfinished. It would be naive of anyone to think this would last forever, and since these humble beginnings, we're well into Peak Kickstarter. Now, Kickstarter, Indiegogo, and every other crowdfunding platform is just another mouthpiece for product launches, and just another strategy for anyone who needs or wants money, but has never heard of a business loan.
Of course there will be some shady businesses trying to cash in on the Kickstarter craze, and over the last few years we've done our best to point out the bad ones. Finding every terrible Kickstarter is several full-time jobs, but we've done our best to weed out these shining examples of the worst. Following up on these failed projects is something we have been neglecting, but no longer.
Below are some of the most outrageous Kickstarters and crowdfunding campaigns we've run across, and the current status of these failed entrepreneurial endeavors.
SOAP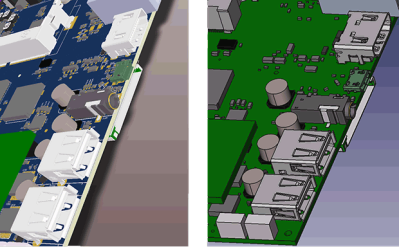 It's not just the springboard for [Billy Crystal]'s career; the Soap Home Automation Router promised to be one of the most capable WiFi routers in existence. With a touchscreen display, every radio imaginable, and a very powerful iMX6 CPU, this is the router that could do everything. Shortly after the launch of the Kickstarter, things started to fall apart. The first design illustrations for the Soap router were actually not of a new device, but lifted directly from the drawings of [bunnie]'s Novena laptop project. Furthermore, it turned out the iMX6 CPU couldn't do Gigabit Ethernet. It was a mess, a project that launched about six months too early, and a project that was doomed to failure.
Shortly after the Soap router was exposed, I managed to get an interview with the creators, and things actually looked positive for a while. They hired an engineering team, refined their project goals, moved from a completely custom PCB to a System on Module, and generally made the campaign sane. It got worse from there.
SOAP collected $142,112 from their Kickstarter campaign and another $260,079 from an Indiegogo campaign. They made it out to CES early this year after one of the founders picked up a very nice ride. After that, SOAP put out a press release via a Kickstarter update with a tale of prescription drug addiction, skipping the country, and then finally creating one of the most advanced home routers in existence.
SOAP is dead, it's not going to be released, and backers on Kickstarter and Indiegogo are requesting a refund.
The Batteriser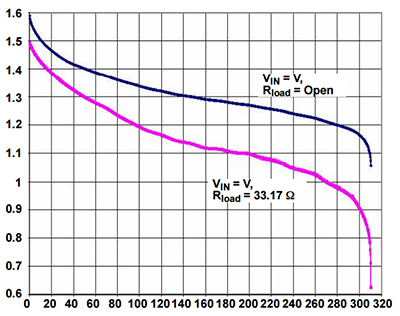 Ahh, the Batteriser. This tiny metal clip fits over AA, AAA, C, and D cells to extend the battery life of your electronic devices by up to 800%. How does it work? There's a small boost converter tucked into this metal clip that draws all the power out of a battery. It's complete hogwash, as [Dave Jones] demonstrates most electronic devices already suck all the electrons out of a battery. Oh and, one of the failure modes for the Batteriser is fire, which is great if your design goal is to make a terrible product.
Since its launch, the folks behind the Batteriser have suffered the slings and arrows of people who know their stuff, forcing them to take to social media to defend themselves: "Batteriser proves to be effective on new devices! Here is a test we did with a new apple blue tooth keyboard", says one post, demonstrating that just like their batteries, the Batteriser people only use 10% of their brains.
[Dave Jones] has since jumped on the Batteriser with the tenacity shown in his Solar Roadways teardown and has already posted a lot on the subject. Unfortunately, the Batteriser campaign is still ongoing, and this campaign will succeed. At least we got some great videos about testing battery discharge for our trouble.
Lix, The USB Powered 3D Printing Pen

There have been a number of 3D printing pens that have come on the market in the last few years, and for the most part they're interesting tools. They're not quite as cool as putting plastic filament in a Dremel and performing friction stir welding on your 3D printed parts, but these devices can be useful.
By far the sleekest 3D printer pen we've ever seen is the Lix. It's barely larger than a normal 2D pen, and it's conveniently powered by a USB port. When we called this pen out as being a scam, the reasoning was simple: you need a lot of power to melt filament at a reasonable rate, and Lix had a maximum power consumption that was about a third of what a 3D printer hot end sucks down.
The Lix Kickstarter had an initial delivery date of October, 2014. Now, in August 2015 the backers are going wild. Since then, a number of similar products have come on the market, including this little guy for $19. This is the challenge of backing unproven technology from someone who doesn't know the relation between heat and power.
A Phone That Charges Itself
A cell phone case that can recharge a cell phone using energy from a cell phone. Wait, what? It's the Nikola Labs phone case, and it doesn't make any sense at all.
The best analogy for this cell phone case is a solar-recharging flashlight, with the solar panel right in front of the bulb. Yes, it will recharge itself, but as any 12-year-old with two electric motors will tell you, perpetual motion is impossible and there's no such thing as a free lunch. The Kickstarter campaign failed despite an incredible early PR push. In fact, this is one of the true failures of all the Kickstarters we've covered and debunked: it's the only one featured in this post that did not meet its funding goal.
Why didn't the Nikola Labs campaign not meet its goal? If you look at the comments for the campaign, it's because the Nikola Labs team wasn't responsive enough. Midway through the campaign, communication from the team stopped. Would it have succeeded if the team kept going? That's anyone's guess, but the low number of pledges through the middle to the end of the campaign could have picked up if the team produced any proof that the device worked.
Let that be a lesson: if you're going to scam people on crowdfunding sites, you need to follow through with the campaign. If you're playing a confidence game, you first have to believe in yourself.