[Dannyelectronics] sometimes needs to measure tiny currents. Really tiny, like leakage currents through a capacitor. He's built a few setups to make the measurements, but he also knew he'd sometimes want to take readings when he didn't have his custom gear available. So he decided to see what he could do with an ordinary digital meter.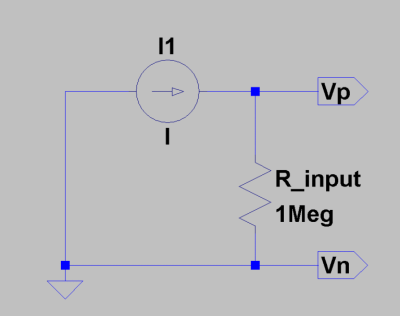 As you might expect, a common digital meter's current scales aren't usually up to measuring nano- or pico-amps. [Danny's] approach was not to use the ammeter scale. Instead, he measures the voltage developed across the input impedance of the meter (which is usually very high, like one megaohm). If you know the input characteristics of the meter (or can calibrate against a known source), you can convert the voltage to a current.
For example, on a Fluke 115 meter, [Danny] found that he could read up to 60nA with a resolution of 0.01nA. A Viktor 81D could resolve down to 2.5pA–a minuscule current indeed.
We've looked at the difficulties involved in reading small currents before. If tiny currents aren't your thing, maybe you'd like to try charging an iPhone with 3 KA, instead.