[Jay]'s Chevy S-10 electric conversion needed new batteries. The conversion was originally done with a bank of lead acids underneath the truck bed. With lithium battery factories so large they can boost an entire state's economy being built, [Jay] safely assumed that it just wasn't worth it to spend the money to replace it with a new set of the same.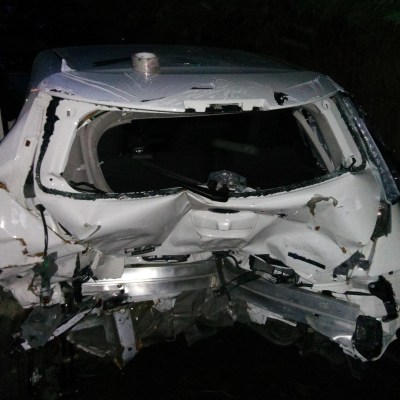 You should remember the beginnings of this story from our coverage nearly a year ago. Being the kind of clever you'd expect from someone who did their own EV conversion, he purchased a totaled (yet nearly new) Nissan Leaf with its batteries intact. It took a little extra work, but after parting out the car and salvaging the battery packs for himself he came out ahead of both a new set of replacement lead acids and an equivalent set of lithium cells.
He has just completed the first test drives with the conversion, having built 48 Leaf cells into blocks resembling the volumes the old batteries occupied. He had to add some additional battery management, but right-off-the-bat, the conversion netted him more amps and 650lbs (295kg) less weight for the same power.  Nice!
We linked to all the posts tagged leaf on [Jay]'s blog. There's a lot going on, and the articles aren't all linked to each other. It's a really cool build and there are definitely tricks to learn throughout the whole process. If you have an hour to kill, [Jay] recorded the entire 26-hour process in a 66-minute video that is embedded below. It's fun to watch him build up and mount the different modules and gives you a deep appreciation for his devotion to the project.