The handheld screw driver is a wonderful tool. We're often tempted to reach for its beefier replacement, the power drill/driver. But the manually operated screw driver has an extremely direct feedback mechanism; the only person to blame when the screw strips or is over-torqued is you. This is a near-perfect tool and when you pull the right screwdriver from the stone you will truly be the ruler of the fastener universe.
A Bit of Screw Driver History: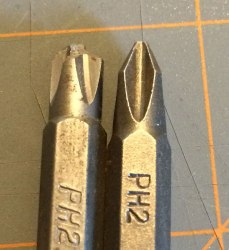 In order to buy a good set of screw drivers, it is important to understand the pros and cons of the geometry behind it. With a bit of understanding, it's possible to look at a screw driver and tell if it was built to turn screws or if it was built to sell cheap.
Screw heads were initially all slotted. This isn't 100 percent historically accurate, but when it comes to understanding why the set at the big box store contains the drivers it does, it helps. (There were a lot of square headed screws back in the day, we still use them, but not as much.)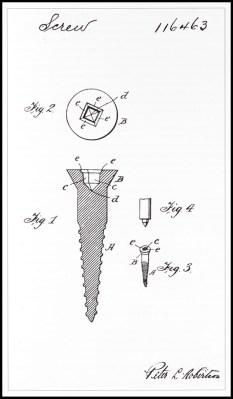 Flat head screws could be made with a slitting saw, hack saw, or file. The flat-head screw, at the time, was the cheapest to make and had pretty good torque transfer capabilities. It also needed hand alignment, a careful operator, and would almost certainly strip out and destroy itself when used with a power tool.
These shortcomings along with the arrival of the industrial age brought along many inventions from necessity, the most popular being the Phillips screw head. There were a lot of simultaneous invention going on, and it's not clear who the first to invent was, or who stole what from who. However, the Philips screw let people on assembly lines turn a screw by hand or with a power tool and succeed most of the time. It had some huge downsides, for example, it would cam out really easily. This was not an original design intent, but the Phillips company said, "to hell with it!" and marketed it as a feature to prevent over-torquing anyway.
The traditional flathead and the Phillips won over pretty much everyone everywhere. Globally, there were some variations on the concept. For example, the Japanese use JST standard or Posidriv screws instead of Philips. These do not cam out and let the user destroy a screw if they desire. Which might show a cultural difference in thinking. That aside, it means that most of the screws intended for a user to turn with a screw driver are going to be flat-headed or Philips regardless of how awful flat headed screws or Philips screws are.
However, since the Phillips screw unequivocally sucks at its primary job (turning a screw into something without exploding), lots and lots of inventors set-out to design a better mouse-trap of a fastener. Unfortunately, they all did a really good job and no single useful standard has come out.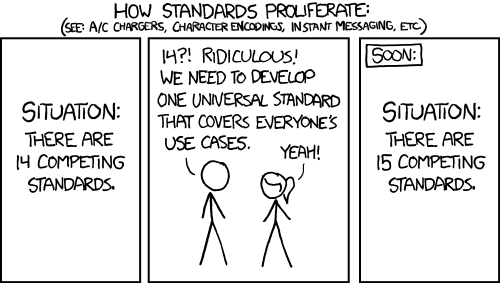 Though, you can break them down into three categories. One is the category of fastener that's designed to transmit as much torque as the user wants without destroying itself. The second is a fastener that's meant to flummox the user as much as it possibly can. We know these as security screws, and they are hated. The last category is the rare fastener that's designed with the actual fastening as a useful secondary consideration. For example, aerospace actually has a Philips-type screw that's designed to ruin itself if over torqued. I'd also throw thumbscrews in this category. They're usually awful screws, but you don't need a tool!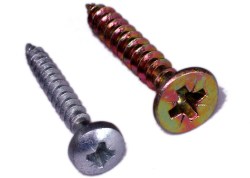 Now that all this history is out of the way, we can make a few determinations. If the Philips screw cams out when too much torque is applied, we need a Phillips screw driver with a precisely ground head and sharp geometry to bite into the metal. Another example determination we can make is that not all plus shaped screws are Philips screws. They do have pretty easy markings though, for example, most of the stripped out screws on an unfortunate piece of test equipment I tried to take apart had a little X intersecting the head pattern. This X indicated that the screws were in fact Posidriv screws, and no amount of cursing would make them properly compatible with a #2 Philips. Flat head screws are to be used for decoration. Hex headed machine screws are to be used with a ball headed driver when torque is low and flat headed driver when torque is high. I won't go on and on, but I guess I'm making a case for doing research on the fastener. It tells you a lot.
Okay, What Else?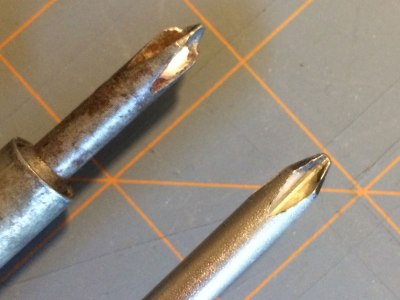 A screw driver, at the end of the day, is a consumable. The cheaper the screw driver, the faster it will be consumed. What drives the price up on the screw drivers is the hardening and tempering on the driving element, as well as the precision with which it was ground. A Snap-On screw driver will last many years; an import store special cannot offer the same promise.
Any feature built into the handle of the screw driver is likely to be a gimmick. I find that the simple hard plastic grip screw drivers offer the best control, even in greasy conditions, over the strange rubberized contraptions some companies try to foist as a must-have feature. Also, the rubber tends to develop a truly awful odor after they've sat in a tool box for a few years. I am, however, excepting rated insulated handles from this list.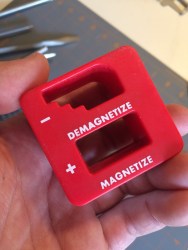 Magnetic tips are nice. I find it's more useful to own a simple tip magnetizer and demagnetizer so you can add or subtract the feature as needed. I also like to use a school glue stick applied to the end of the screw if I really need to finagle a fastener into a difficult spot. It tends to hold more reliably than the alternative.
I've heard that some people like ratcheting screw drivers. I think these people have problems, but when they do work, they do work.
At the end of the day it's the bit that touches the screw that's important, not the stuff behind it. Look for things that have sharp grinding on the geometry of the screw driver. You shouldn't see any rough, wavy edges with tiny chunks taken out of them. A screw driver should definitely mention that it had been hardened. Also, many of the coatings do help prolong the life of a screw driver. I find that chrome plating that go all the way to the tip are usually useless and will chip off unattractively within the first few minutes of usage.
Help! I've Made It This Far In Life But I've Never Purchased a Screw Driver. What Should I Get?
Expect to spend somewhere between 20 and 40 US dollars on a decent set. Don't be lured in by a lot of accessories.
In my opinion, the most complete set for everyday use is as follows. One set of the three common flat-head screw drivers. Under ANSI, these are #1, #2, and pry bar. Results may vary in different countries. For Phillips the sizes are the small one that doesn't fit anything (#1) , #2, and cheater bar (#3). I'd also recommend getting one of each of the #0 sizes. These will fit almost every screw found on a laptop or small electronics.
I generally find that the screw driver that fits is the one that looks like it's just a bit too large for the bit. Along with these I'd recommend picking up one bit driver and a set of bits. This will cover you for all the innovation that's occurred in the past years.
The cheapest set is a simple 4-way combination screw driver, the two #0 size screw drivers, and a set of bits (since they fit into the combination screw driver). The only downside to this set is that the combination screw driver will occasionally be too large to fit inside a recessed hole.
Lastly, a nice set of very small screw drivers is nice. From experience, though, usually small sets are a scam to trick hackers out of money. Don't cheap out on these and get the dollar store set. If you do, the little flat blade will immediately bend and the tiny Philips will strip out the screw you're working on. Moody tools and Wiha sell a nice set.
Hopefully that was useful. I'm sure we have a few screw driver experts and historians out there. I'd love to hear more in the comments.
Edit: As some have pointed out in the comments. The technically correct term for a "flat head" screwdriver is "slotted." Huh, guess I've been saying it wrong all this time. Thanks everyone!