Looking to add some activity to your day but don't want to go through a lot of effort? [D10D3] has the perfect solution that enables you to take a leisurely bike ride through Skyrim. A standing bicycle combines with an HTC Vive (using the add-on driver VorpX which allows non-vr enabled games to be played with a VR headset) and a Makey Makey board to make slack-xercise — that's a word now — part of your daily gaming regimen.
The Makey Makey is the backbone of the rig; it allows the user to set up their own inputs with electrical contacts that correspond to keyboard and mouse inputs, thereby allowing one to play a video game in some potentially unorthodox ways — in this case, riding a bicycle.
Setting up a couple buttons for controlling the Dragonborn proved to be a simple process. Buttons controlling some of the main inputs were plugged into a breadboard circuit which was then connected to the Makey Makey along with the ground wires using jumpers. As a neat addition, some aluminium foil served as excellent contacts for the handlebars to act as the look left and right inputs. That proved to be a disorienting addition considering the Vive's head tracking also moves the camera.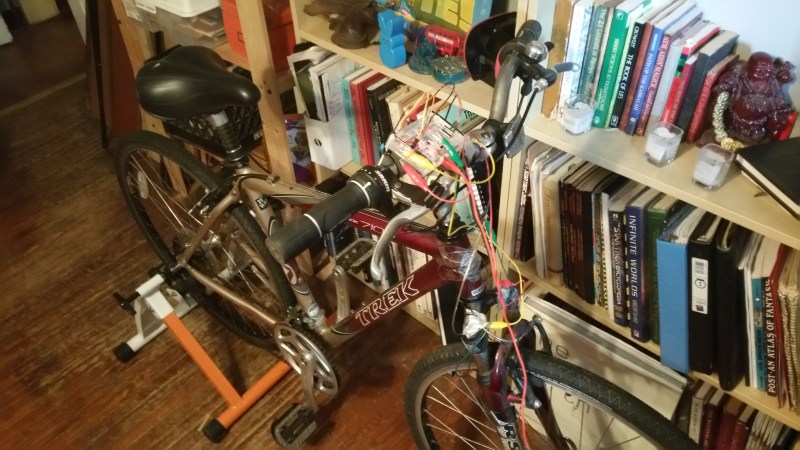 Zip-tying the breadboard and buttons to the bike completed this simple and health-conscious hack that works like a charm. If you're looking for another way to keep active, how about a personal energy orb that encourages physical activity?
[via /r/DIY]