As you probably know, the Nintendo Switch is the incredibly popular console of the moment. You of course also know that LEGO has been popular since the beginning of recorded history. So it was only a matter of time before somebody decided that these two titans of youthful entertainment needed to combine up like some kind of money-printing Voltron. You know, for science.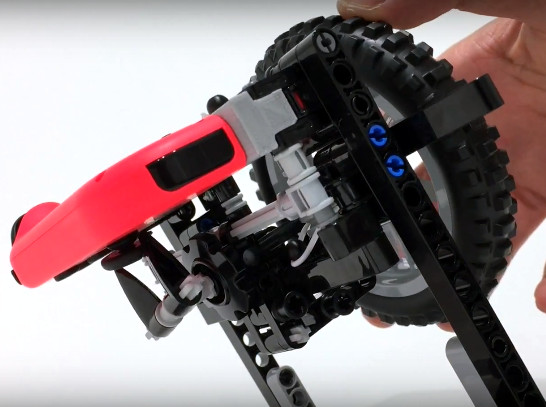 [Vimal Patel], a known master of all things plastic brick related, decided to take up the challenge with a few experimental LEGO accessories for the Switch. These add-ons are largely designed to make playing the Switch a bit more comfortable, but represent an interesting first step to more complex hardware modifications down the road.
The key to these experiments are a set of 3D printed rails which allow you to attach standard LEGO parts to the Switch. With the rails installed, [Vimal] demonstrates a simple "kick stand" which improves the system's stability when not being used in handheld mode.
A few different steering wheel modifications are also demonstrated, which use an impressive bit of engineering to move the controller's analog stick left and right with rotational input on the wheel. Both variations are shown in-use with Mario Kart, and seem to do the job.
It will be interesting to see what kind of projects will be made possible at the intersection of Switch and LEGO when Nintendo Labo goes live later this month.