We are all familiar with the idea of a hologram, either from the monochromatic laser holographic images you'll find on your bank card or from fictional depictions such as Princes Leia's distress message from Star Wars. And we've probably read about how the laser holograms work with a split beam of coherent light recombined to fall upon a photographic plate. They require no special glasses or headsets and  possess both stereoscopic and spatial 3D rendering, in that you can view both the 3D Princess Leia and your bank's logo or whatever is on your card as 3D objects from multiple angles. So we're all familar with that holographic end product, but what we probably aren't so familiar with is what they represent: the capture of a light field.
In his Hackaday Superconference talk, co-founder and CTO of holographic display startup Looking Glass Factory Alex Hornstein introduced us to the idea of the light field, and how its capture is key to  the understanding of the mechanics of a hologram.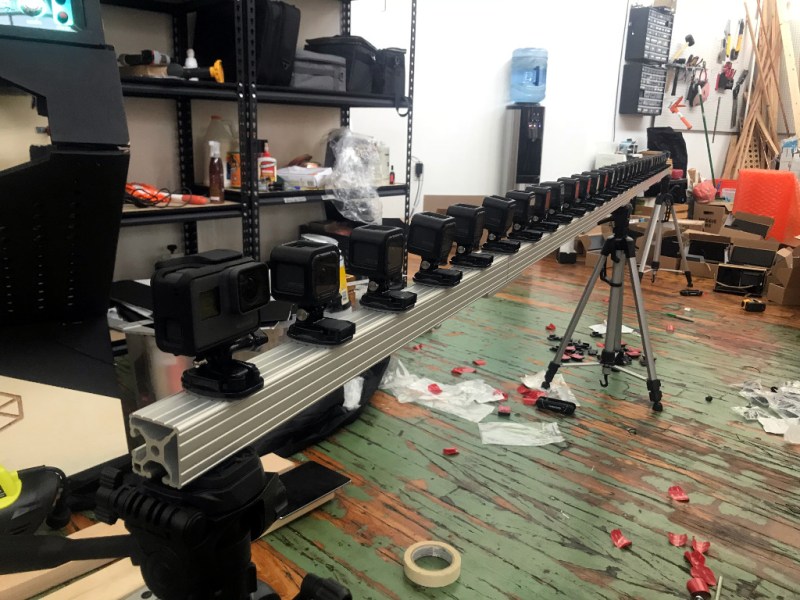 His first point is an important one, he expands the definition of a hologram from its conventional form as one of those monochromatic laser-interference photographic images into any technology that captures a light field. This is, he concedes, a contentious barrier to overcome. To do that he first has to explain what a light field is.
When we take a 2D photograph, we capture all the rays of light that are incident upon something that is a good approximation to a single point, the lens of the camera involved. The scene before us has of course countless other rays that are incident upon other points or that are reflected from surfaces invisible from the single point position of the 2D camera. It is this complex array of light rays which makes up the light field of the image, and capturing it in its entirety is key to manipulating the result. This is true no matter the technology used to bring it to the viewer. A light field capture can be used to generate variable focus 2D images after the fact as is the case with the Lytro cameras, or it can be used to generate a hologram in the way that he describes.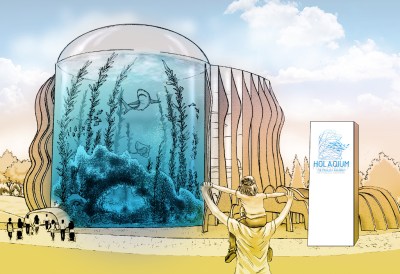 The point of his talk is that complex sorcery isn't required to capture a light field, something he demonstrates in front of the audience with a volunteer and a standard webcam on a sliding rail. Multiple 2D images are taken at different points, which can be combined to form a light field. The fact that not every component of the light field has been captured doesn't matter as much as that there is enough to create the holographic image from the point of view of the display. And since he happens to be head honcho at a holographic display company he can show us the result. Looking Glass Factory's display panel uses a lenticular lens to combine the multiple images into a hologram, and is probably one of the most inexpensive ways to practically display this type of image.
Since the arrival of the Lytro cameras a year or two ago the concept of a light field is one that has been in the air, but has more often been surrounded by an air of proprietary marketing woo. This talk breaks through that to deliver a clear explanation of the subject, and is a fascinating watch. Alex leaves us with news of some of the first light field derived video content being put online and with some decidedly science-fiction possible futures for the technology. Even if you aren't planning to work in this field, you will almost certainly encounter it over the next few years.