I have decided to make a career move and have accepted a position as Developer Relations Engineer at Golioth.io. I'm happy to announce that Elliot Williams will be the next Editor in Chief of Hackaday.
Right now I'm in my 13th year at Hackaday, having started in the summer of 2009. But like all of the Hackaday writing crew, I began as a loyal reader of the site. I remember hearing about Hackaday when Kevin Rose mentioned in on an episode of the old CNET TV program The Screensavers early in 2005. Having already been building robots and just starting on 8-bit AVR microcontrollers, Hackaday was exactly the source of new and interesting projects I was looking for.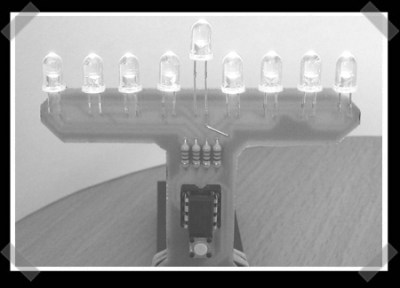 An enormous amount has changed since then. When I started as a writer we had just stopped using black and white photos. A few articles later, we removed the CSS that forced all articles to be lowercase. When I became head editor in 2013 we stopped calling it Hack a Day in favor of Hackaday, and about a year later we overhauled the site, moving from green-on-black to yellow-on black and expanding the 470 pixel content width to 800. Progress.
What hasn't changed is how we stay fresh. Hackaday has always trusted our writers to guide us by following their own interests. The people who write for Hackaday have far better things to do, but they use their writing as a creative outlet to focus on leveling up their skills, to discover new uses of available technology, and to share that energy with the greater Hackaday community. They live all over the world and work in many different fields. These experiences come together in there collective writings. I'm lucky to have this great group of writers, and so are you. When their time has ended, the hope is that a new group of readers will step up to the plate and make sure the good times never end.
Continue reading "Today Is My Last Day At Hackaday; Thanks For All The Hacks!" →