At the risk of dating myself, I will tell you that grew up in the 80s — that decade of excess that was half drab and half brightly colored, depending on where you looked, and how much money you had for stuff like Memphis design. Technology seemed to move quickly in almost every aspect of life as the people of the Me decade demanded convenience, variety, and style in everything from their toilet paper (remember the colors?) to their telephones. Even though long distance cost a fortune back then, we were encouraged to 'reach out and touch someone'.
A Healthy Fear of Bears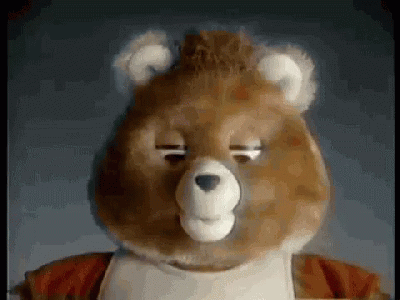 Looking back, it's easy to see how all that advanced technology and excess filtered down to children. I may be biased, but the 80s were a pretty awesome time for toys, and for children's entertainment in general. Not only were the toys mostly still well-made, even those that came in quarter machines — many of them were technologically amazing.
Take Teddy Ruxpin, which debuted in 1985. Teddy was the world's first animatronic children's toy, a bear that would read stories aloud from special cassette tapes, which moved his eyes and mouth along with the words. One track contained the audio, and the other controlled three servos in his face.
I remember watching the commercials and imagining Teddy suddenly switching from some boring bedtime story over to a rockin' musical number a là the animatronic Rock-afire Explosion band at ShowBiz Pizza (a Chuck E. Cheese competitor). That's the kind of night I wanted to be having.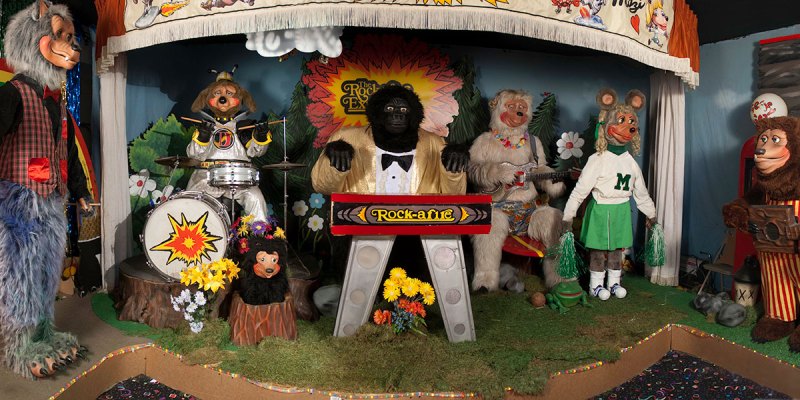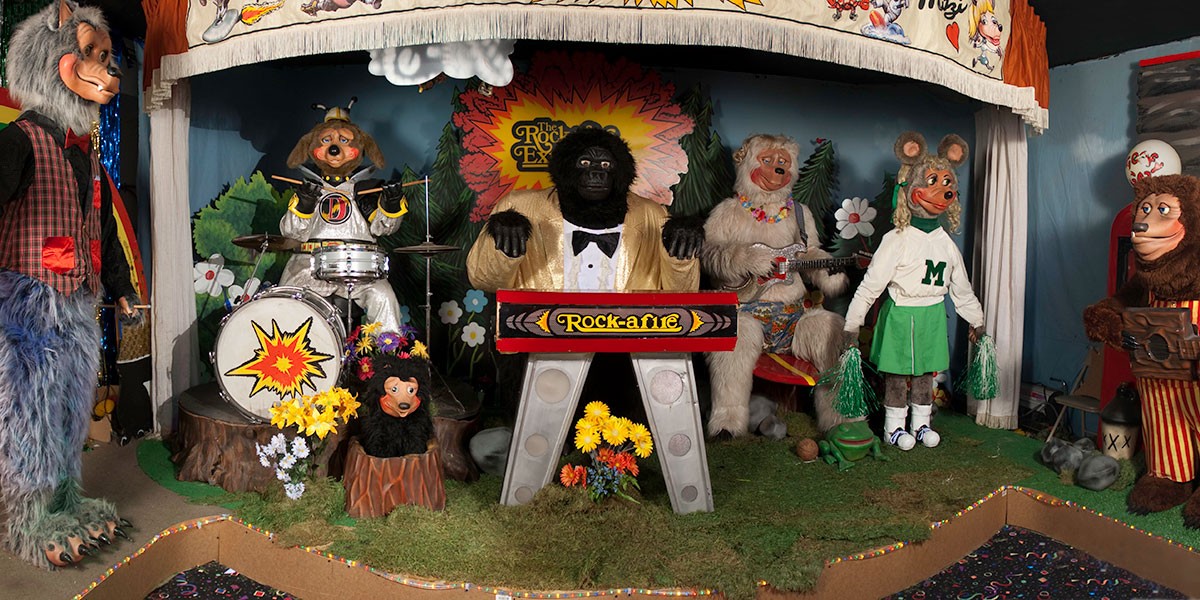 Although I went to ShowBiz a fair number of times to play Skee-Ball and stare at the Rock-afire Explosion animals and their cool set pieces, I never did have a Teddy Ruxpin. I remember being torn between wanting one and thinking they were kind of scary, which in turn made me a bit tangentially afraid of the Snuggle bear. When it came down to it, Teddy simply cost too much — $69.99 for the bear alone, and another $20 for a single cassette with storybook. And that's 1985 dollars — according to my favorite inflation calculator, that's $250 in today's money for a talking bear and one lousy story.
Which brings us to KC Bearifone, an animatronic teddy bear telephone. Honestly, part of the reason I bought the Bearifone was some sort of false nostalgia for Teddy. The main reason is that I wanted to own a Teleconcepts unit of some kind, and this one seemed like the most fun to mess around with. A robot teddy bear that only does speakerphone? Yes, please.
Continue reading "Teardown: KC Bearifone Could Talk Circles Around Teddy Ruxpin" →