Today we start a new series dedicated to amateur radio for cheapskates. Ham radio has a reputation as a "rich old guy" hobby, a reputation that it probably deserves to some degree. Pick up a glossy catalog from DX Engineering or cruise their website, and you'll see that getting into the latest and greatest gear is not an exercise for the financially challenged. And thus the image persists of the recent retiree, long past the expense and time required to raise a family and suddenly with time on his hands, gleefully adding just one more piece of expensive gear to an already well-appointed ham shack to "chew the rag" with his "OMs".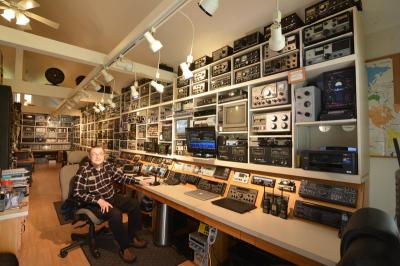 As I pointed out a few years back in "My Beef With Ham Radio", I'm an inactive ham. My main reason for not practicing is that I'm not a fan of talking to strangers, but there's a financial component to my reticence as well – it's hard to spend a lot of money on gear when you don't have a lot to talk about. I suspect that there are a lot of would-be hams out there who are turned off from the hobby by its perceived expense, and perhaps a few like me who are on the mic-shy side.
This series is aimed at dispelling the myth that one needs buckets of money to be a ham, and that jawboning is the only thing one does on the air. Each installment will feature a project that will move you further along your ham journey that can be completed for no more than $50 or so. Wherever possible, I'll be building the project or testing the activity myself so I can pursue my own goal of actually using my license for a change.
Continue reading "The $50 Ham: Getting Your Ticket Punched" →