This week we're giving away $1500 in OSH Park codes to thirty different projects. Submit your project to the 2015 Hackaday Prize now!
$50,000 over the next 17 weeks!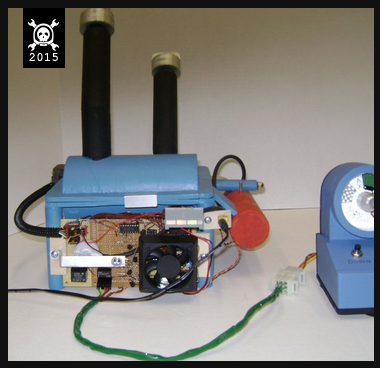 For each of the last four weeks we've awarded prize packages to three projects just for submitting ideas. Now it's time to crank up the rewards. Over the next 17 weeks we will give away $50,000 in prizes. We're kicking off the week by giving $50 OSH Park codes to 30 different projects.
Of course this is just the tip of the iceberg. This year's prizes total half a million dollars, with a trip into space for the Grand Prize winner and $100,000 for the Best Product prize. Sitting this one out would be a huge mistake!
You need to post your project on Hackaday.io and officially submit it to the 2015 Hackaday Prize, which means clicking the "Submit-To" button on the left sidebar of your entry (shown below). You can confirm that you're in the running by looking for the 2015 Hackaday Prize logo on your project gallery picture. Here you can see [castvee8] has submitted the Binary fuel tank, do you think it's ready for a custom PCB?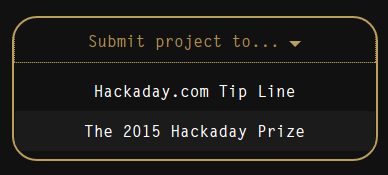 To give yourself the best chance at winning, publish a new project log this week that outlines the PCB work your want to do for the entry. We'll be looking for those as we judge the prizes that are most ready to begin (or advance) their hardware build.
OSH Park offers double-layer boards for $5 per square-inch and you get 3 copies of the board with shipping included. This $50 prize will land you quite a bit of board space. Get started now, you need to have your projects submitted by the morning of Wednesday, April 29th.
---