Manufacturers of 3D printers have a lot to do before they catch up with makers of the cheapest 2D, paper-based printers. If you've ever taken an inkjet apart, you'll most likely find some sort of closed-loop control on at least one of the axes. The 2D printer will tell you when you're out of ink, when a 3D printer will go merrily along, printing in air without filament. File formats? Everything is Gcode on a 3D printer, and there are dozens, if not hundreds of page description languages for 2D printers.
The solution to some of these problems are drivers – software for a 3D printer that slowly consumes the slicing of an object, printer settings, and placing an object on the bed. It's coming, and the people who are responsible for making your 2D printer work with your computer are busy at work messing up the toolchain for your 3D printer.
The latest version of CUPS (C Unix Printing System) adds support for 3D printers. This addition is based on meetings, white papers, and discussions in the Printer Working Group (PWG). There has already been a lot of talk about what is wrong with the current state of 3D printer toolchains, what can be improved, and what should be completely ignored. Let's take a look at what all of this has accomplished.
What CUPS Offers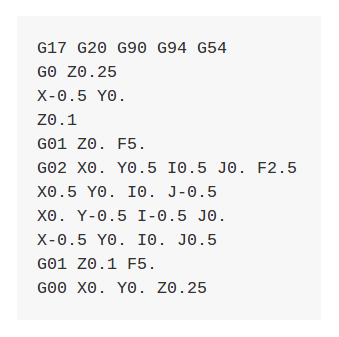 The most obvious question related to CUPS' addition of 3D printer support is a glib. 'why?'. 3D printers speak G Code, and any device can send that over a serial port. There's no need for drivers to send ASCII strings to a device, is there?
Anyone who has ever dealt with a failed print will tell you this is not the case. Printers fail, sometimes spectacularly. From a white paper penned by [Michael Sweet] (PDF), lead developer of CUPS, driver support will include printer failures, a standard build platform, cameras, lasers, a replacement for the .STL file format, and the color of an object. It's all there, an entire 3D printer toolchain, wrapped up in a single software package.
It's somewhat remarkable when you consider what a user must do to print an object downloaded from the Internet. In the current 3D printer ecosystem, a user would download a model, set the temperture, of the hot ends and build platforms, slice the model, put it on a build plate, and finally send the G Code over to the printer. While this can be greatly simplified with fantastic host software such as Cura, a driver-like solution reduces all these processes down to a single, automatic step. Companies are interested, too: Ultimaker is already talking to PWG, and hopes in the PWG are high to get other printer manufacturers on board.
CUPS isn't the only game in town, and in this case it's a little behind the ball. In 2013, Microsoft released their 3D printing driver with spooling and queuing support, and an API for submitting jobs to manufacturers.
The Software is Ahead of the Hardware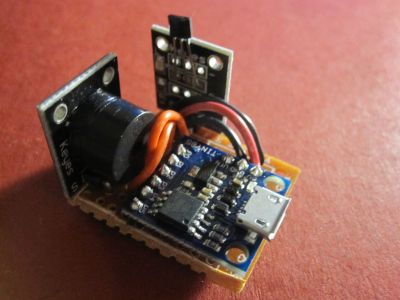 While it may not seem like a necessity now, the problems being taken on by the CUPS devs and PWG are very interesting. A filament sensor before the extruder would solve a lot of problems found in 3D printers. When these sensors start appearing on printers, the software to make use of them will already be there. When UV resin printers make it big, CUPS will have support for it.
A 3D printer isn't just G Code, and some layers of abstraction can make things much, much easier. With the features suggested for CUPS, we may soon have 3D printers usable by even the most technically inept among us. As long as we avoid the horror show of cheap inkjets and proprietary software stacks, this will be what takes 3D printing to every office in the world.