Last year marked the first-ever Hackaday Prize, where we challenged you to build a connected device so compelling that we'd send you to space. We awarded the Prize at a party following a day-long, multi-track hackathon in Munich, Germany. A great time was had by all.
This year, the Hackaday Prize itself is even bigger, the challenge even more ambitious, and the festivities are going to be even grander. So come join us in San Francisco this coming Saturday as we award the 2015 Hackaday Prize and throw a (free) prize party to celebrate!
The awards will be part of the first-ever Hackaday SuperConference. We're bringing together the best minds in hardware hacking and there's a place for you. The conference will be packed with hardware workshops, talks, food, and fun. (Don't delay — you have three more days to buy a SuperConference ticket before prices double.) The super-charged scheduled of events have just been published.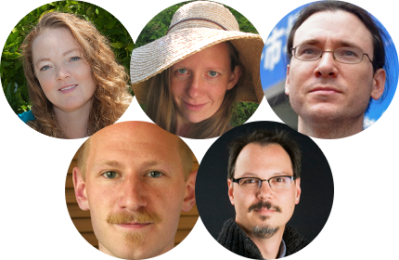 Directly after the SuperConference, we're opening the doors to everyone at 5:30pm — whether you're attending the conference or not — for the presentation ceremony followed by the Hackaday Prize Party.  Many of our judges will be on hand to present the prizes and to socialize afterward: Elecia White, Lenore Edman, Windell Oskay, Ben Krasnow and Peter Dokter. Get your free Awards Ceremony ticket now!
As you know, the grand prize is a Trip to Space for the project most likely to help solve some of our hardest  challenges. Come cheer for your favorite!
Because we had so many polished projects last year, we've also expanded the Hackaday Prize in 2015 to include a Best Product award. Seven of the ten finalists will be on hand to find out who will go away with $100,000 in cash and a residency at the Supplyframe Design Lab in Pasadena. It's going to be an exciting night.
Dinner is included with this free event, there will be a cash bar, and the music and festivities will carry on until 10:30pm. Please RSVP to help us plan the dinner arrangements. See you on Saturday!