Digital cameras are great, because you can take thousands of pictures without running out of film. But there's something to be said for having a tangible image you can hold in your hand. The Polaroid cameras of yesteryear were great for this, but now they're hard to find and the price per photograph is ludicrously expensive.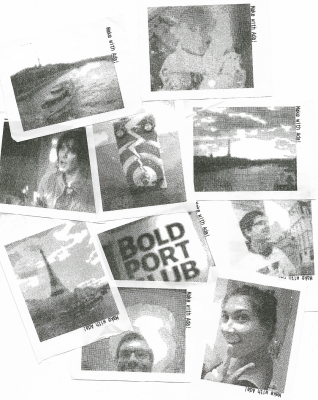 Over the past few years, a few people have sought a way to create printed photographs at a lower cost. One of the best ways to do this is to find something much cheaper than Polaroid film — like thermal paper.
[Fabien-Chouteau]'s thermal printing camera isn't the first — you've got the Gameboy Camera/Printer and a few others to thank for that. But it's a great example of the form. The camera combines an Adafruit thermal receipt printer with an OpenMV camera, both easily sourced, if not exactly cheap. It even adds a ST7735 LCD for live display of the camera's image, just like consumer-grade cameras!
It's not just a slapped together kludge of parts bin components, however. While the thermal printer is only capable of printing black or white pixels, its resolution is much higher than the image from the camera. This allows the camera to use a 3×3 block of printed pixels to represent a single pixel from the camera, and with some fancy dithering techniques, can emulate shades of grey quite effectively. It's tricks like this that really add polish to a project, and make a big difference to the picture quality at the end of the day.
It's not the first thermal printer camera we've seen – [Ch00f]'s woodgrain instant camera build highlighted the issues of careful camera selection when pursuing this type of build.
Video after the break.