At what age did you begin learning about electronics? What was the state of the art available to you at the time and what kinds of things were you building? For each reader these answers can be wildly different. Our technology advances so quickly that each successive generation has a profoundly different learning experience. This makes it really hard to figure out what basic knowledge today will be most useful tomorrow.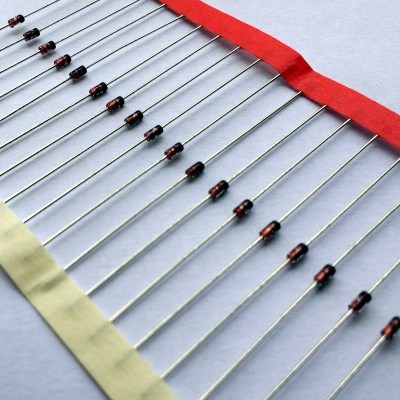 Do you know the forward voltage drop of a diode? Of course you do. Somewhere just below 0.7 volts, give or take a few millivolts, of course given that it is a silicon diode. If you send current through a 1N4148, you can be pretty certain that the cathode voltage will be that figure below the anode, every time. You probably also have a working knowledge that a germanium diode or a Schottky diode will have a lower forward voltage, and you'll know in turn that a bipolar transistor will begin to turn on when the voltage between its base and emitter achieves that value. If you know Ohm's Law, you can now set up a biasing network and without too many problems construct a transistor amplifier.
You probably consider this stuff to be the innate knowledge that everyone should have if they are involved in electronics, but how did you gain that knowledge? Did you read it in books? Perhaps you were taught it at school, or at university, or maybe you figured it out yourself in a misspent youth surrounded by parts scavenged from surplus electronics. Either way, given a handful of discretes, you'll be able to make them do something. It's not as though you create complex transistor circuits in the way your 1960s equivalent would have done, but it's still pretty fundamental to working with electronics even in 2018.
I've had a couple of conversations in the past few months with friends who are following university teaching careers in the electronic engineering departments of different universities on different continents, and who both expressed a similar refrain. Their students arrive with an extensive familiarity with electronics, but a lot of the basic innate knowledge described in the previous paragraph is missing. It's not that they are somehow not up to scratch, they're as clever as they have ever been. But for them the experience of elementary electronics has been one of breakout modules rather than discrete components, and of single board computers with every conceivable interface ready for them to use. They are the exceptionally lucky beneficiaries of advancing technology alongside globalised manufacture. This brings us the best the world can offer for the price of a fast-food meal or a movie ticket, but this comes at the cost of abstracting the action further away from the engineer.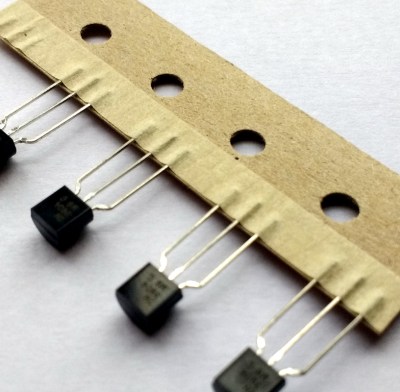 In the past, an aspiring electronics enthusiast would have started with simple transistor circuits such as a light sensitive switch, a simple electric organ, or an AM radio such as the one featured in the children's book we reviewed last year. They used the minimum of components yet delivered a tangible result, and from them a basic understanding of topics such as biasing could be gained. And once they had tired of the book projects they had a ready supply of almost limitless free components in every dumpster since consumer electronics of the time contained plenty of through-hole discretes.
You might say that kids today live in a world of game consoles and 24/7 media so therefore wouldn't be interested in a simple circuit. While it's true that an AM radio isn't going to capture their hearts, it is unfair to them to make unfounded judgement about their capacity for seeking knowledge. Our technology-focused youth are smarter than some adults give them credit for.
A very cursory search will find projects using a Raspberry Pi as an organ or as a light-sensitive switch. Is learning about discrete components any less valid than learning a bit of Python? Ideally, they should be learning both. But let's face it, spending time learning Linux and myriad programming languages is an important part of the upbringing for the electronics hackers of today.
So what is to be done, to bring back a bit of basic electronic knowledge for the next generation? Certainly not throwing away their Arduino or Raspberry Pi, after all the tech-inclined youth of the 8-bit era or before would have given anything to own one of those! We're also not interested in going misty-eyed over circuits and components from the 1960s, it's perfectly acceptable to be into retro electronics, but the kids are going to be learning their craft in the 2020s and need stuff that's relevant. There is no reason why a single-board computer can't interface to a discrete circuit rather than an op-amp or a logic gate, indeed for some applications such as adding an audio output to a Raspberry Pi Zero it is something of a necessity.
Perhaps if you take a look at catalogues containing kits aimed at a beginner audience you might begin to understand where a start could be made on broadening their scope. I can see that it is easy for a supplier to bundle a pile of sensor breakout boards with a few sets of rainbow jumper leads to go with a breadboard and a single-board computer, but the addition of a bag of passive components and some 2N3904s on a tape would hardly add much to their bill of materials. But maybe it's also for us to step up to the plate and provide an example or two. When so many of our projects on sites such as our own Hackaday.io tend to feature a single board computer, can we really blame the youth for following our lead?