Low-voltage DC power electronics are an exciting field right now. Easy access to 18650 battery cells and an abundance of used Li-Ion cells from laptops, phones, etc. has opened the door for hackers building their own battery packs from these cheap cells. A big issue has been the actual construction of a pack that can handle your individual power needs. If you're just assembling a pack to drive a small LED, you can probably get by with spring contacts. When you need to power an e-bike or other high power application, you need a different solution. A spot welder that costs $1000 is probably the best tool, but out of most hackers' budget. A better solution is needed.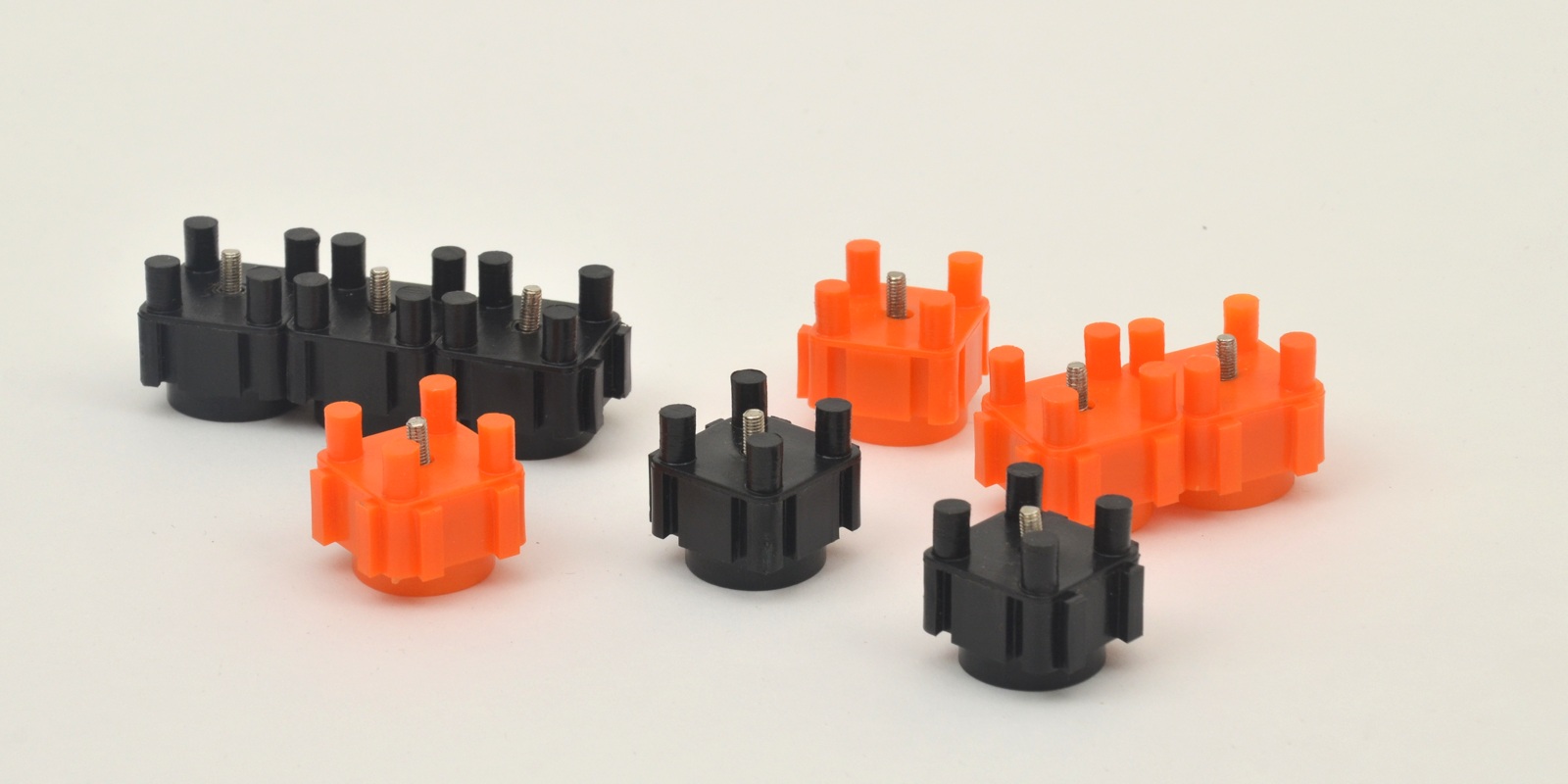 Enter [Micah Toll] and his Vruzend battery connectors, whose Kickstarter campaign has exceded its goal several times over. These connectors snap onto the ends of standard 18650 cells, and slot together to form a custom-sized battery pack. Threaded rods extend from each plastic cap to enable connection to a bus bar with just a single nut. The way that you connect each 18650 cell determines the battery pack's voltage and current capability. There are a couple of versions of the connector available through the campaign, and the latest version 2.0 should allow some tremendously powerful battery pack designs. The key upgrade is that it now features corrosion-resistant, high-power nickel-plated copper busbars allowing current up to 20A continuous. A side benefit of these caps instead of welded tabs is that you can easily swap out battery cells if one fails or degrades over time.
What would you use a custom battery pack for? The Vruzen team recommends electric vehicles, e-bikes, and DIY Powerwalls. Maybe a portable 3D printer, your own laptop battery, a high-power LED flashlight, or maybe a portable Raspberry Pi cluster or two? Or you could come full circle and make a battery-powered battery welder.
[via electrek]. Thanks [Justin Monza] and [Jim Windgassen].