Pay no attention to the man behind the curtain. It's a quote from the Wizard of Oz but also an interesting way to look at our interactions with electronics. The most natural interactions free us from thinking about the ones and zeros behind them. Your next challenge is to build an innovative interface for humans to talk to machines and machines to talk to humans. This is the Human-Computer Interface Challenge!
The Next Gen of HCI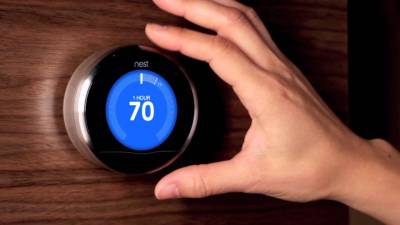 A Human-Computer Interface (or HCI) is what we use to control computers and what they use to control us get information to us. HCIs have been evolving since the beginning. The most recent breakthroughs include touchscreens and natural-language voice interaction. But HCI goes beyond the obvious. The Nest thermostat used a novel approach to learning your habits by observing times and days that people are near it, and when the temperature setting is changed. This sort of behavior feels more like the future than having to program specific times for temperature control adjustments. But of course we need to go much further.
You don't need to start from scratch. There are all kinds of great technologies out there offering APIs that let you harness voice commands, recognize gestures, and build on existing data sets. There are chips that make touch sensing a breeze, and open source software suites that let you get up and running with computer vision. The important thing is the idea: find something that should feel more intuitive, more fun, and more natural.
The Best Interfaces Have Yet to Be Dreamed Up
No HCI is too simple; a subtle cue that makes sure you don't miss garbage collection day can make your day. Of course no idea is too complex; who among you will work on a well-spoken personal assistant that puts Jarvis to shame? We just saw that computers sound just like people if you only tell them to make random pauses while speaking. There's a ton of low-hanging fruit in this field waiting to be discovered.
An HCI can be in an unexpected place, or leverage interactions not yet widely used like olfactory or galvanic responses.  A good example of this is the Medium Machine which is pictured above. It stimulates the muscles in your forearm, causing your finger to press the button. The application is up to you, and we really like it that Peter mentions that Medium Machine reaches for something that wouldn't normally come to mind when you think about these interfaces; something that hasn't been dreamed up yet. Get creative, get silly, have some fun, and show us how technology can be a copilot and not a dimwitted sidekick.
You have until August 27th to put your entry up on Hackaday.io. The top twenty entries will each get $1,000 and go on to the finals where cash prizes of $50,000, $20,000, $15,000, $10,000, and $5,000 await.