For this week's Hack Chat, we're going to be talking all about FPGAs, with our own resident FPGA expert.
This summer, Hackaday.io launched FPGA bootcamps, simple, easy-to-follow tutorials that will get you up and running with Verilog. These were all done by Al Williams, Hackaday's resident FPGA hacker. Al's an electrical engineer, author of over thirty books, countless magazine articles, and thousands of blog posts. He's been an amateur radio operator for 41 years, and his first computer used an 1802 chip.
Now Al is putting a little bit of his wisdom over on Hackaday.io. He's written up a bunch of tutorials that will get you started in programmable digital logic. Everything from a refresher on the ins and outs of nands and nors. a short introduction to Verilog, moving into sequential logic, to putting that code on real FPGA hardware is already up, and this bootcamp isn't done yet.
If you want to get started in FPGA design, Al's the guy you want to talk to. During this Hack chat, you'll be able to ask questions about FPGAs, and about what's coming up in future bootcamps. We'll also be talking about Al's other projects that you might see on Hackaday in the future, like the embedded logic analyzer, his IceStorm workflow, and much more.
During this Hack Chat, we're going to be talking about:
How to use the FPGA tutorials
What other FPGAs you can use the tutorials for and how
Other Hackaday Bootcamp topics — FPGA or otherwise — that you'd like to see.
You are, of course, encouraged to add your own questions to the discussion. You can do that by leaving a comment on the FPGA Bootcamp Hack Chat and we'll put that in the queue for the Hack Chat discussion.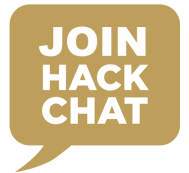 Our Hack Chats are live community events on the Hackaday.io Hack Chat group messaging. This week we'll be sitting down on Friday, October 12th, at noon, Pacific time. If time zones got you down, we have a handy time zone converter.
Click that speech bubble to the right, and you'll be taken directly to the Hack Chat group on Hackaday.io.
You don't have to wait until Friday; join whenever you want and you can see what the community is talking about.