How do you take your music these days? For those in Camp Tangible, it seems our ranks are certainly growing, and in the analog direction. For the first time since 1987, vinyl record sales have outperformed CD sales in the US, according to a new report. The CD, which saved us all from the cassette, was a digital revolution in music. But for some, the love was lost somewhere among the ones and zeroes.
Those who prefer pure analog troughs of sound cut into wax have never given up on vinyl, and the real ones probably gobbled up a bunch of it in the 90s when everybody was CD-crazy. But mind you these aren't used vinyl sales we're talking about, which means that enough new vinyl has to have been readily available for purchase for quite some time now. Although it doesn't really seem like that long, new vinyl's been back for almost 20 years — and according to the report, 2022 was the 16th consecutive year of growth for record sales.
So Why Vinyl?
Nostalgia ain't what it used to be, but there was a time in my 1980s childhood when vinyl was all this scribe had to listen to. I have historically been a bit slow to adopt new music formats — I didn't have a CD player until 1998, and it was given to me for my birthday. I was excited to get the thing, mind you, especially since it had 10 seconds of anti-skip protection (which of course was a huge concern with portable CD players).
But CDs are way different from records. Sure, they're both round, but the similarities sort of end there. For one thing, the artwork is disappointingly small compared to vinyl. And the whole gatefold album cover thing isn't really possible with a CD, unless you forego the jewel case and release it in a chintzy little cardboard jacket. But then people will have this one disc that's four times thinner than the rest and it throws everything off in the collection.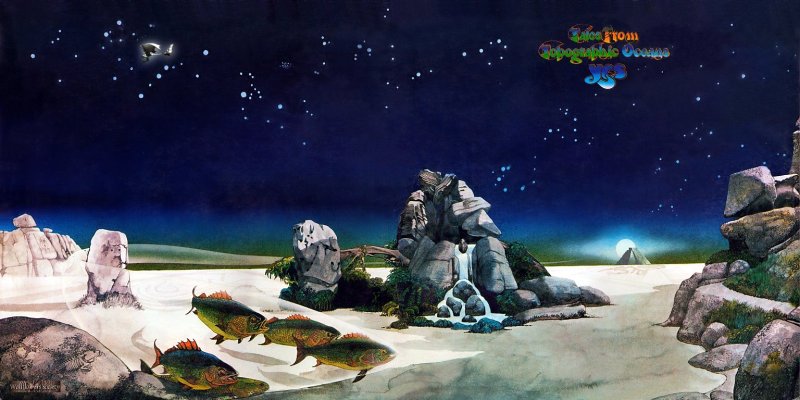 So why vinyl? For me and many others, it's part process and part restriction. In order to listen to vinyl, you gotta work for it. You gotta start by running your thumb nail down the crack to open the plastic while leaving it intact so it can protect the jacket. Then you have to remove the sleeve from the jacket and slip the disc out while touching only the edge and/or the label, unless you're the type to just pinch the spine and shake it out with the flick of the wrist. For the more serious collector, you can add a step by storing everything in clear plastic sleeves, although this makes the spines harder to read — which leads to investing in crates or record store-style flipping bins. It can be a whole thing. That's kind of the point.
If you still don't understand why someone would want to open up a record instead of a Spotify playlist: what if every book on your shelf was the same size, shape, and color? Sure, they're all different on the inside, but wouldn't that be boring, and worst of all, kind of frustrating when you wanted to find the right one?
The restriction of course comes in the fact that if you do nothing, you're going to listen to a whole side of a record. But then you get to do more work — move the tone arm out of the lead-out groove, flip the record, and drop the needle once again. Why would a person prefer all of this pomp and circumstance? Well, it just makes us feel more connected to the music, man.