So the room-temperature superconductor was a super disappointment, but even though the claims didn't stand up in the end, the even better news is that real science was done. A paper making extraordinary claims came out, the procedure to make LK-99 was followed in multiple labs around the world, and then it was tested. It didn't turn out to conduct particularly well at all. After a couple weeks of global superconductor frenzy, everything is back to normal again.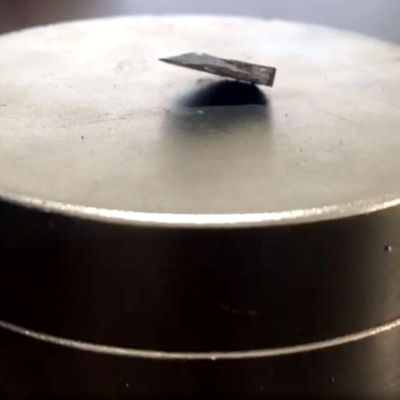 What the heck happened? First of all, the paper itself made extravagant claims about a holy-grail kind of material. There was a very tantalizing image of a black pellet floating in mid air, which certainly seems like magic, even though it's probably only run-of-the-mill ferromagnetism in the end. But it made for a great photo-op in a news-starved August, and the then-still-Twitterverse took to it by storm. And then the news outlets piled on the hype fest.
If you're feeling duped by the whole turn of events, you're not alone. But the warning signs were there from the beginning, if you took the time to look. For me, it was the closing line of the paper: "We believe that our new development will be a brand-new historical event that opens a new era for humankind."
That's not the kind of healthy skepticism and cautious conclusion that real science runs best on. Reading the paper, I had almost no understanding of the underlying materials science, but I knew enough about human nature to suspect that the authors had rushed the paper out the door without sufficient scrutiny.
How can we keep from being fooled again? Carl Sagan's maxim that "extraordinary claims require extraordinary evidence" is a good start. To that, I would add that science moves slowly, and that extraordinary evidence can only accumulate over time. So when you see hype science, simply wait to draw any conclusions. If it is the dawn of a new era, you'll have a lot of time to figure out what room-temperature superconductivity means to you in the rosy future. And if it's just a flash in the pan, you won't have gotten your hopes up.