You've got to admit, things have been going exceptionally well for SpaceX. In the sixteen years they've been in operation, they've managed to tick off enough space "firsts" to make even established aerospace players blush. They're the first privately owned company to not only design and launch their own orbital-class rocket, but to send a spacecraft to the International Space Station. The first stage of their Falcon 9 rocket is the world's only orbital booster capable of autonomous landing and reuse, and their Falcon Heavy has the highest payload capacity of any operational launch system. All of which they've managed to do at a significantly lower cost than their competition.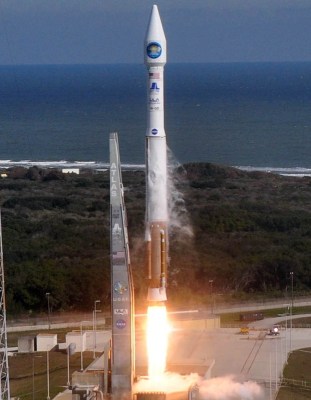 So it might come as a surprise to hear that SpaceX recently lost out on a lucrative NASA launch contract to the same entrenched aerospace corporations they've been running circles around for the last decade. It certainly seems to have come as a surprise to SpaceX, at least. Their bid to launch NASA's Lucy mission on the Falcon 9 was so much lower than the nearly $150 million awarded to United Launch Alliance (ULA) for a flight on their Atlas V that the company has decided to formally protest the decision. Publicly questioning a NASA contract marks another "first" for the company, and a sign that SpaceX's confidence in their abilities has reached the point that they're no longer content to be treated as a minor player compared to heavyweights like Boeing and Lockheed Martin.
But this isn't the first time NASA has opted to side with more established partners, even in the face of significantly lower bids by "New Space" companies. Their decision not to select Sierra Nevada Corporation's Dream Chaser spaceplane for the Commercial Crew program in 2014, despite it being far cheaper than Boeing's CST-100 Starliner, triggered a similar protest to the US Government Accountability Office (GAO). In the end, the GAO determined that Boeing's experience and long history justified the higher sticker price of their spacecraft compared to the relative newcomer.
NASA has yet to officially explain their decision to go with ULA over SpaceX for the Lucy mission, but in light of what we know about the contract, it seems a safe bet they'll tell SpaceX the same thing they told Sierra Nevada in 2014. The SpaceX bid might be lower, but in the end, NASA's is willing to pay more to know it will get done right. Which begs the question: at what point are the cost savings not compelling enough to trust an important scientific mission (or human lives) to these rapidly emerging commercial space companies?
Continue reading "When New Space Loses Out To NASA Pragmatism" →