Summer is heating up and so is the Hackaday Prize. In two weeks we'll put down stakes in San Francisco for a day-long workshop followed by a meetup in the hippest of bars.
The Zero to Product workshop will be held on June 13th at Highway1 — the well-known hardware startup accelerator in San Francisco. This workshop is created and led by [Matt Berggren] who is an expert in electronic design and PCB layout.
RSVP Before Tickets are Gone!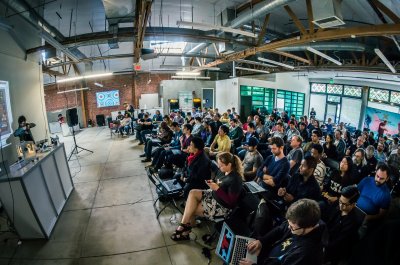 RSVP for the workshop and you'll be well on your way to knowing what goes into professional-level PCB design. Basic knowledge of electronics is all you need, prior layout experience isn't required. Bring along a computer with the newest version of Eagle on it if you want to follow along, but this is not a requirement. It will certainly jumpstart any PCB design you are working on for your 2015 Hackaday Prize entry. If you haven't started your entry yet, this is a great crowd to help with brainstorming!
Whether or not you are at the workshop, we're planning to head out for a bit of fun afterward. This casual meet up is at Lucky Strike starting around 7:30pm. It's up to you if you want to bowl, imbibe, or both. Please RSVP; since we haven't rented the place out we'd like to have an idea of how many hackers are coming. And don't forget, it's a tradition at Hackaday bar meetups to bring a small bit of hardware to show off as you meet new people. See you in June!
---