At the end of the 19th century, [King Camp Gillette] had the idea of creating a disposable razor blade that didn't need sharpening. There was one problem with this idea: metallurgy was not yet advanced enough to produce paper-thin carbon steel blades and sharpen them for a close shave. In 1901, [William Nickerson] solved this problem, and the age of disposable razors began.
This Kickstarter would have you believe there is a new era of beard technology dawning. It's a laser razor called Skarp, and it's on track to become one of the most funded Kickstarters of all time. The only problem? Even with relatively good documentation on the Kickstarter campaign, a demo video, a patent, and an expert in the field of cosmetic lasers, only the creators can figure out how it works.
Instead of using technology that has been tried and tested for thousands of years, the Skarp uses a laser to shave hairs off, right at the surface of the skin. You need only look at a billboard for laser hair removal to realize this is possible, but building a laser razor is something that has eluded us for decades. This patent from 1986 at the very least demonstrates the beginnings of the idea – put a laser beam in a handheld package and plunge it into a beard. This patent from 2005 uses fiber optics to send a laser beam to a handheld razor. Like anything out of the sci-fi genre, a laser razor is a well-tread idea in the world of invention.
But Skarp thinks it has solved all of the problems which previously block lasers from finding a place in your medicine cabinet.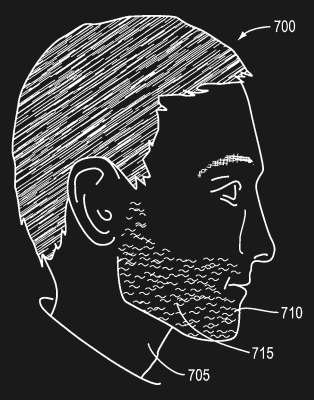 All of the early laser-based systems have a problem, at least according [Morgan Gustavsson], creator of the Skarp and inventor of intense pulsed light, a technique used to remove hair and treat skin disorders. None of the previous laser razors can cut all types of hair. Blonde, gray, red, and blond hair are all problems for laser-based razors, until "special chromophores" were identified in human hair that would respond to specific frequencies of laser light.
With Skarp, this laser light is delivered through an optical fiber running the length of a blade. When a hair comes in contact with this optical fiber, a small amount of light leaks through the fiber, burning the hair off. The Skarp team has even posted a demo video of the process, showing a razor-shaped object can, indeed, cut hair many magnitudes slower than a metal blade.
And so we come to the multi-million dollar question: is the Skarp real? This is usually the part where informed speculation kicks in, but for once I'm at a loss.
Still, using an unshielded optical fiber to cut hair doesn't pass the sniff test. Using a AAA battery to drive a diode laser for a month doesn't pass the sniff test. The sheer engineering that goes into designing optics, possibly manufacturing new laser diodes, and packaging all of this into an unbelievably small enclosure doesn't pass the sniff test. I therefore turn this over to the most erudite and sometimes suspiciously cynical population on the Internet, the Hackaday comments section. What say you? Does anyone know how much laser power and at what frequency is required to shave a beard? Why on earth would an established inventor – a leader in his field – go to Kickstarter? How on Earth is this project on target to rake in four million dollars? There's just enough details here to make an argument one way or another. You may do so below.