There's a war on, and while this over-the-top water blaster is certainly an escalation in the Water Wars arms race, that's not the war we're referring to. We're talking about the Documentation War. Hackers, you're on notice.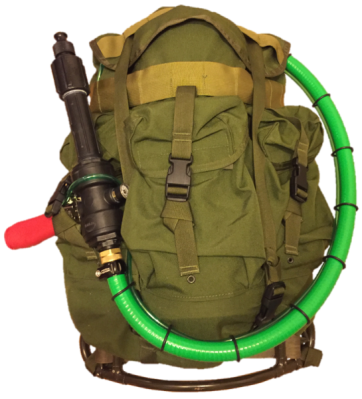 If you want to see how a project should be documented, look no further than [Tim]'s forum posts over at WaterWar.net. From the insanely detailed BOM with catalog numbers and links to supplier websites, to scads of build photos with part number callouts, to the finely detailed build instructions, [Tim] has raised the stakes for anyone that documents any kind of build.
And that's not even touching on the merits of the blaster itself, which has air and water tanks plumbed with every conceivable valve and fitting. There's even an inline stream straightener made of bundled soda straws to keep the flow as laminar as possible. It looks like [Tim] and his colleagues are obsessed with launching streams of water as far as possible, and although bad weather has prevented an official measurement so far, from the video below it sure looks like he's covering a huge distance with a stream that stays mostly intact to deliver the full blast to its intended target without losing a drop.
For as much fun as amped-up water guns appear to be, we haven't seen too many grace these pages before. Going way back we covered a DIY super-soaker. For something much less involved than [Tim's] masterpiece, you can pull together this pressurized water pistol in an afternoon.