While most people who make the trek to the path of totality for the Great American Eclipse next week will fix their gazes skyward as the heavenly spectacle unfolds, we suspect many will attempt to post a duck-face selfie with the eclipsed sun in the background. But at least one man will be feverishly tending to an experiment.
On a lonely hilltop in Wyoming, Dr. Don Bruns will be attempting to replicate a famous experiment. If he succeeds, not only will he have pulled off something that's only been done twice before, he'll provide yet more evidence that Einstein was right.
Eddington's Expedition
Back in 1915, Albert Einstein first presented a set of field equations he had been working on for eight years. After publishing his Special Theory of Relativity, he searched for ways to work gravitation into his new framework, and finally hit upon a set of nonlinear and fiendishly difficult equations that describe how space and time must curve under the influence of matter and radiation.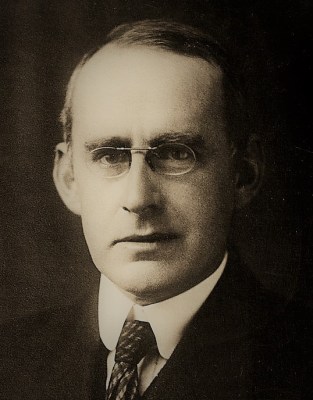 The physics community took a keen interest in Einstein's General Theory of Relativity and began looking for ways to prove it. One of the predictions of the theory is gravitational lensing, or the deflection of light by massive bodies (lensing is also a prediction of Newtonian physics, but Einstein's field equations predict about twice the deflection of light as the classical model). Measuring this effect, though, is no mean feat, mainly because the one thing massive enough and close enough to quantifiably bend light also happens to be really bright itself — the Sun.
What was needed was a total solar eclipse, and conveniently enough, one would occur in May of 1919. With only four years to go, and with the world torn by war, Sir Arthur Stanley Eddington planned a scientific expedition to the island of Principe off the west coast of Africa. He took a series of photographs of stars in the Hyades cluster, and through careful measurement found that Einstein's predictions were correct. The publication of his results the next year made a huge splash in the popular press, instantly catapulting Einstein into the public eye and kicking off the age of Relativity.
Easier Said Than Done
Curiously, although many other experiments were later conducted to further bolster General Relativity, the Eddington eclipse experiment wasn't repeated until over half a century later. It's easy to understand why, though. First, total solar eclipses aren't exactly common phenomena, and ones that make landfall in accessible locations with at least the hope of good viewing conditions are rare indeed. And until recently, the equipment needed to capture high-quality images with enough precision to measure the vanishingly small gravitational influence of our modest little star was bulky, finicky, and heavy. The sole repeat of the Eddington experiment was a 1973 expedition, again to Africa, that used 6 tons of equipment to generate a single usable image on a 12″ glass plate. The data from the image was good enough to confirm the Eddington results, though.
Advances in optics have made replication of the original experiment a more approachable endeavor lately, but there's not much call for optical verification of a theory that's been repeatedly verified by other methods over the last century. In fact, for confirmation of both General and Special Relativity, you need look no further than your smartphone, which uses both equations to correct the time signals from the cloud of GPS satellites orbiting overhead. That's millions of verifications of the theory, every second of every day.
Why Bother?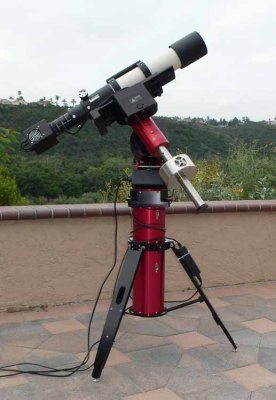 So why is Don Bruns bothering? Why will he be on that Wyoming mountain, praying for clear skies and low winds? Why has he rounded up the best amateur astronomy gear he can find, made multiple dry runs, scouted locations, and even gotten permission to pour a concrete pad to ensure his telescope won't move during the two minutes of totality? Why has he gone to the extremes he has?
Don's short answer is that he's doing it for the challenge. When he first started mulling over the project, it seemed like the advances in optics, CCDs, and computers since 1973, not to mention since 1919, would make replication a breeze. As it turns out, 2017 will not be astronomical cake walk for Don. There are very few bright stars close enough to the sun to provide good points of reference, and the data on their non-deflected coordinates tends to be of poor precision. He needs to measure deflections on the order of 0.01 arcsecond. To put that into perspective, that would be like measuring the length of a pencil in Paris while observing it from New York.
Add to these challenges that Don has just over two minutes of totality, which is pretty short for a total eclipse, and an errant cloud, a gust of wind on his high Wyoming peak, or a forgotten detail could ruin years of effort. No matter what your background, as hackers we can all see that Don has set himself a lofty goal, and we can all relate to the stress he'll be feeling as the Moon's shadow comes racing toward his instrumented perch on August 21. As I'm watching totality end from my vantage point in Idaho, I'll be thinking of Don and hoping that the stress turns into the elation that comes when everything works and your data gives you a glimpse of the workings of nature.