There's a school of thought that says complexity has an inversely proportional relation to reliability. In other words, the smarter you try to make something, the more likely it is to end up failing for a dumb reason. As a totally random example: you're trying to write up a post for a popular hacking blog, all the while yelling repeatedly for your Echo Dot to turn on the fan sitting three feet away from you. It's plugged into a WeMo Smart Plug, so you can't even reach over and turn it on manually. You just keep repeating the same thing over and over in the sweltering July heat, hoping your virtual assistant eventually gets the hint. You know, something like that. That exact scenario definitely has never happened to anyone in the employ of this website.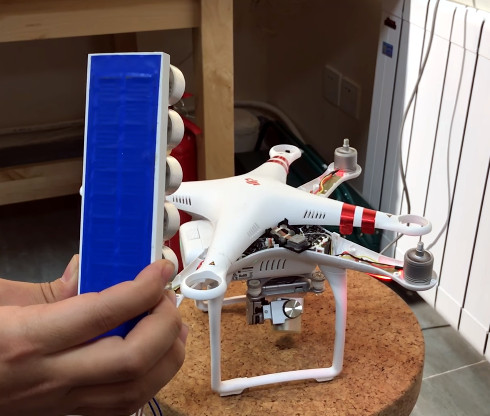 So it should come as no surprise that the more sensors we pack into devices, the more potential avenues of failure we open up. [Julio Della Flora] writes in to tell us of some interesting experiments he's been performing with the MEMS gyroscope in his Xiaomi MI5S Plus smartphone. He's found that with a function generator and a standard speaker, he's able to induce false sensor readings.
Now it should be said, [Julio] is not claiming to be the first person to discover that ultrasonic sound can confuse MEMS gyroscopes and accelerometers. At Black Hat 2017, a talk was given in which a "Sonic Gun" was used to do things like knock over self-balancing robots using the same principle. The researchers were also able to confuse a DJI Phantom drone, showing that the technique has the potential to be weaponized in the real-world.
It's interesting to see more validation that not only is this a continuing issue with consumer devices, but that it doesn't necessarily take expensive or exotic hardware to execute. Yet another reason to take ultrasound seriously as a potential threat.